Best Hotel Industry Practices to Get Returns on Investment in IT
Gain Advantage with Technology. Trying to gain a competitive edge by lowering the price will have bitter consequences for your company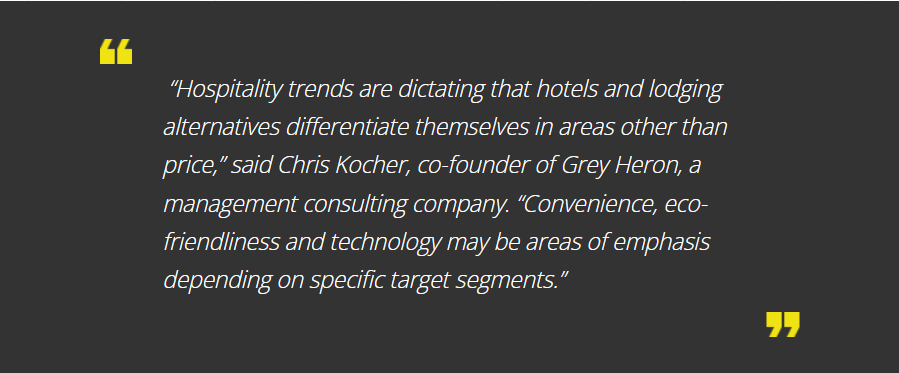 Indeed, trying to gain a competitive edge by lowering the price will eventually have bitter consequences for your company. Keeping that in mind, hoteliers are opting for alternative ways to appeal to customers and make the business processes more efficient.
By investing in technology, the majority of hotels aim at increasing revenue, refining their guest service and upgrading the overall efficiency. There are a lot of digital solutions promising hoteliers numerous benefits upon adoption. The biggest issue here is to understand which solutions to implement and how to get the most tangible returns on investment. Obviously, the best decision here would be to identify what your customers want and combine it with the products that help you save the most.
A lot of hotels and lodging businesses have experienced a tangible uplift in financial performance due to employing new technologies.The study conducted by FinancesOnline backs up this statement, reporting the following benefits of technology adoption across the industry:
a 135% growth in online revenue;
a 71% decrease in guest complaints;
a 19% boost in customer service ratings.
Such a progress was achieved with IT applications whose functionality helps to build up the competitive advantage and financial gains of hotels by:
generating additional value;
shortening service turnaround time;
facilitating introduction of new products and services.
In this article, we are breaking down the most demanded technologies for the hospitality sector and return on investment received by hotels that have already adopted the given technology.
Hospitality Technology's 2022 Lodging Technology Study uncovers that 45% of hotel owners put heavy emphasis on making guest room technology more advanced. Among other preferences, the leading position is devoted to guest-centric technologies such as contactless services: virtual check-in/check-out, mobile room key and application for communication with the hotel staff. Curious why contactless services matter? We've got the article for you, just click here to read.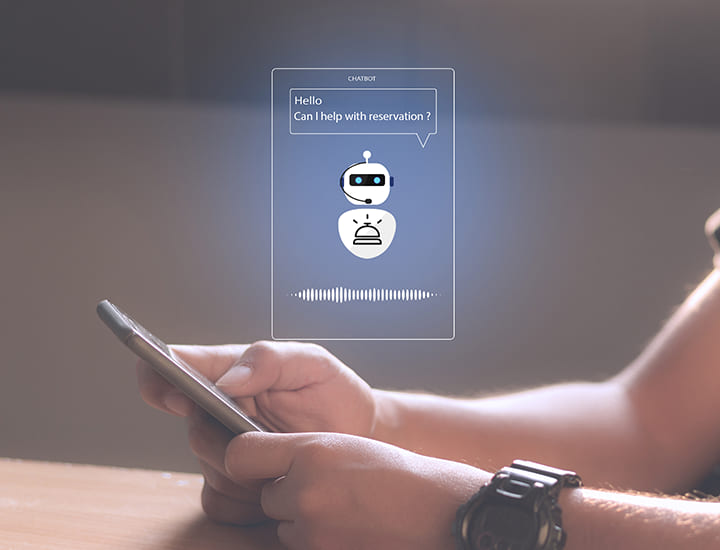 Artificial Intelligence
Artificial intelligence is becoming more and more pivotal in the hospitality industry, taking on a portion of functions traditionally performed by humans and giving hoteliers the ability to save solid amounts of money, minimize human error and deliver excellent service. The use of artificial intelligence substantially raises the quality of service through increased response speed to guest inquiries, the ability to deal with numerous inquiries at the same time, with almost no capacity constraints.
AI-powered concierge chatbot is able to:
• answer routine FAQ questions;
• provide lead generation for sales opportunities;
• be a real-time feedback channel; allow immediate service recovery where applicable;
• understand user preferences through Q&A, user profiles and historical preferences from past interactions;
• make customized recommendations and personalized itineraries;
• track total users, user retention rate, user demographics and top queries with its in-built dashboard.
The best example of using artificial intelligence is to provide personalized service. The Hilton hotel chain uses a robot called "Connie," which supplies information to clients it communicates with. It also has the ability to learn human language and adapt to the individual. It's important to remember that technology is not a replacement for employees, but a tool that helps employees perform better.
The best example of using artificial intelligence is to provide personalized service. The Hilton hotel chain uses a robot called "Connie," which supplies information to clients it communicates with. It also has the ability to learn human language and adapt to the individual. It's important to remember that technology is not a replacement for employees, but a tool that helps employees perform better.
Are you treating your guests with the services they really wish for? Not sure? Learn how to increase your revenue with personalized offerings here.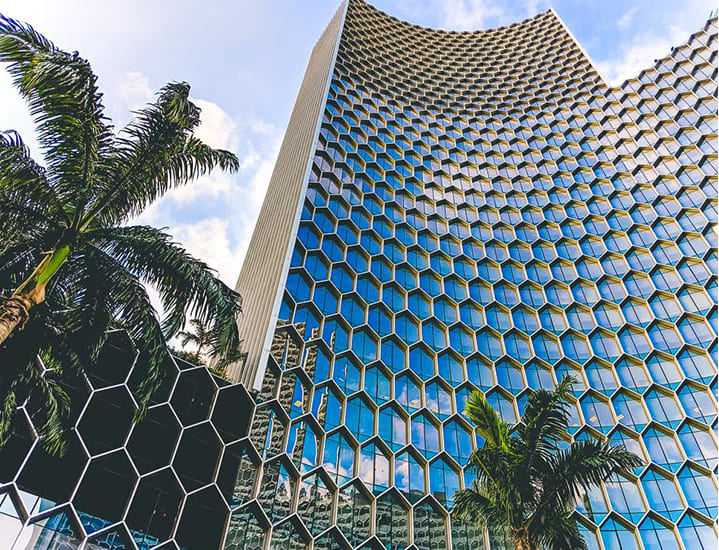 Case Study: Andas Singapore
Challenge:
Hotel staff at Guest Services and Front Office positions spent too much time (up to 5 hours a day) on dealing with repeated questions regarding hotel facilities and giving itinerary recommendations.
Solution:
AI-powered concierge adoption.
Results:
The staff at the Front Office started receiving 40% fewer enquiries.
An average of 60% man-hour savings daily on query-related activities.
24/7 guest access for queries.
Enhanced guest satisfaction related to queries/ information.
A chatbot couldn't process only 10% of questions and needed human assistance.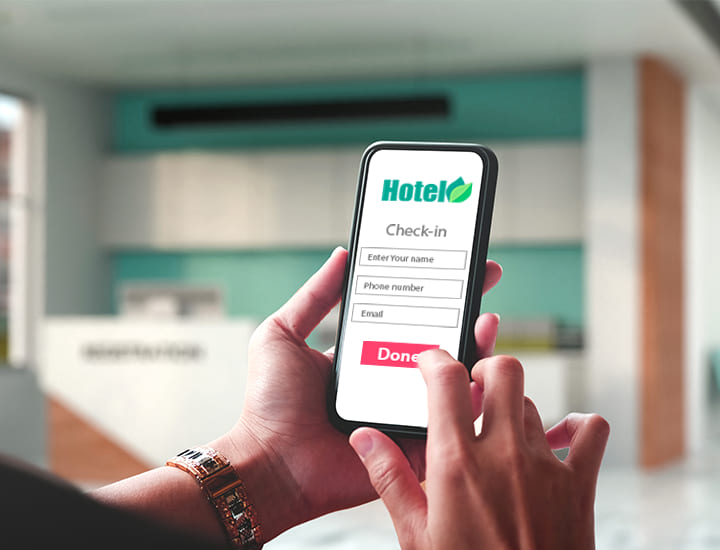 Self Check-In and Check-Out
This type of self-service enables guests to go through the check-in and check-out via their mobile device or special stations. Using the specific application, they can complete the registration process before arrival at the lodging by submitting all the required information. The same principle applies to the check-out, when guests are billed automatically and provided instructions for feedback submission.
Hilton revolutionized the guest experience by introducing mobile check-in and a room entry system into their properties back in 2017. Following into the footsteps of airlines, the hotel had its own mobile app developed. It allowed guests to check in the day before arrival, choose the floor and room location on the virtual floor layout, as well as personalize their stay by picking the room favourites and additional services from the list in the app. At the venue, the clients used the same app to unlock their room. Having invested over half a billion dollars in technology platform, the hotel enjoyed a surge of happy customers together with high profit margins.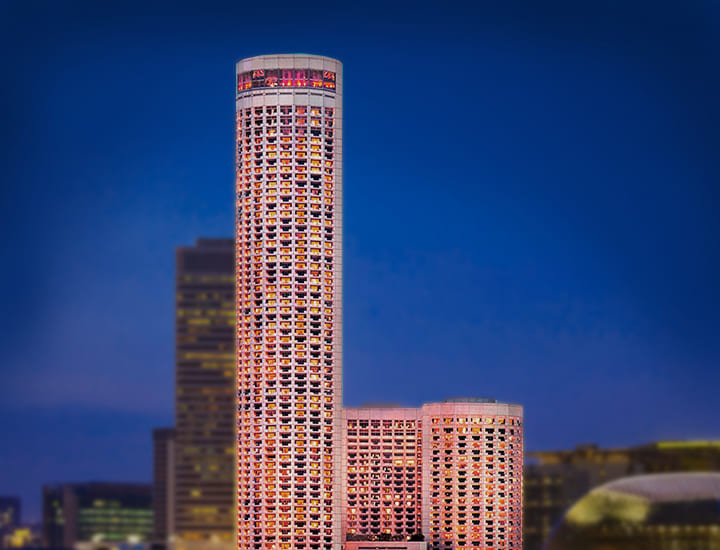 Case Study: Swissôtel The Stamford
Challenge:
Because of the large hotel capacity (1200 rooms) and a limited quantity of counters at the Front Office, hotel guests had to queue to check in and check-out, particularly during peak hours.
Solution:
The hotel installed self-check-in and check-out stations that supported facial recognition and Optical Character Recognition. These tools were able to:
• identify bookings using a booking reference number;
• auto-fill registration fields with the info taken from passport scan;
• verify the guest's identity and compare it with their passport;
• pre-authorisation of credit card;
• providing key cards to the guests.
Result:
• 5 FTE (Full Time Equivalent) savings in Front Office.
• Check-in and out time shortened by 3-5 minutes.
• Increased efficiency of interaction with guests due to the fact that front desk personnel didn't have to deal with transactional processes.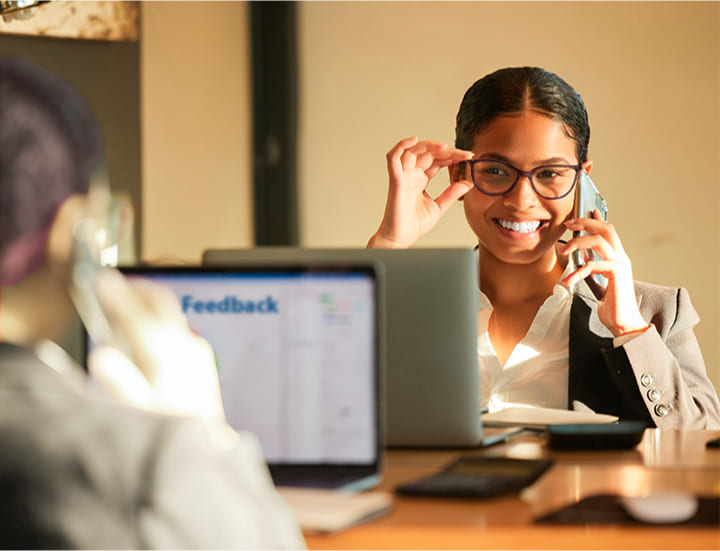 Reputation Management System
It's not a secret that customers take into account the experience other people have had at the venue and check reviews across various online platforms prior to booking. That's why hotel management should have an efficient system of managing testimonials. Implementing a digital solution for this purpose grants convenient access to the feedback left by customers on different travel websites and social media platforms. Reputation management system allows hotel staff to check new guest reviews fast, work with unhappy clients, publish updated feedback on the hotel website and create custom performance reports.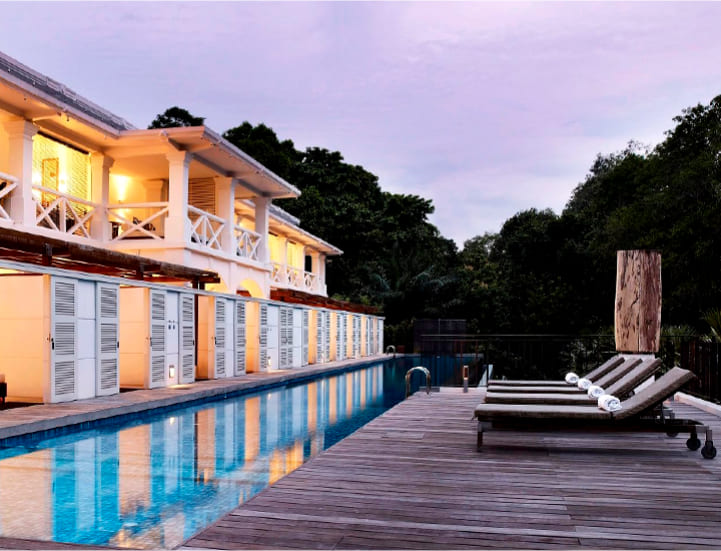 Case Study: Amara Hotels and Resorts
Challenge:
When done manually, interaction with 2 major review sites took the staff of each property around 2.4 hours per day. As a result, they couldn't check and deal with the feedback of all their guests.
Solution:
Adopting a digital reputation management system.
Results:
Average response time to negative reviews shrank from 13.7 days to 5.6 days.
Feedback response rate went up from 39.8% to 75.3%.
50% reduction in daily time spent for review-related activities.
5% increase in guest recommendations to book Amara hotels on booking.bom, Rakuten and Holidaycheck.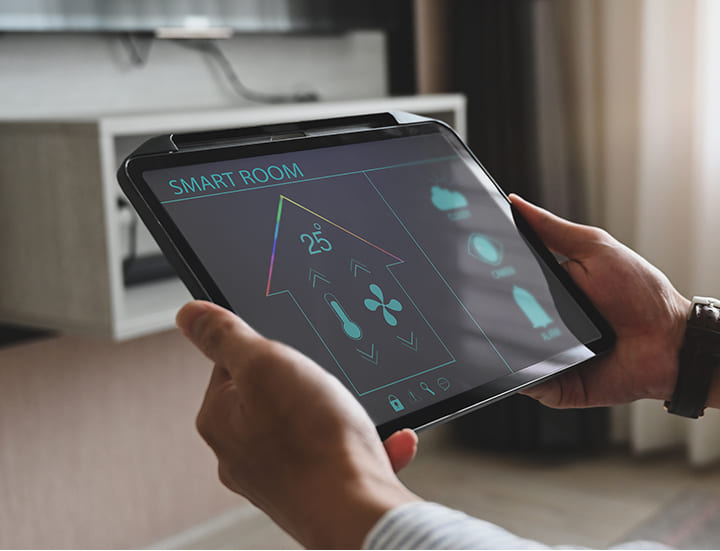 Internet of Things (IoT)
Internet of Things (IoT) comprises various devices connected to the Internet that can control a process, gather data or exchange information with another device.
Hotels use IoT-powered devices to enhance guest experience and make the hotel management system more efficient. There are a lot of applications of IoT in the hospitality industry regarding automation solutions to make hotel rooms smarter. While customers take pleasure in increased comfort and convenience, hotel owners and operators leverage decreased costs, elevated efficiency and guest satisfaction.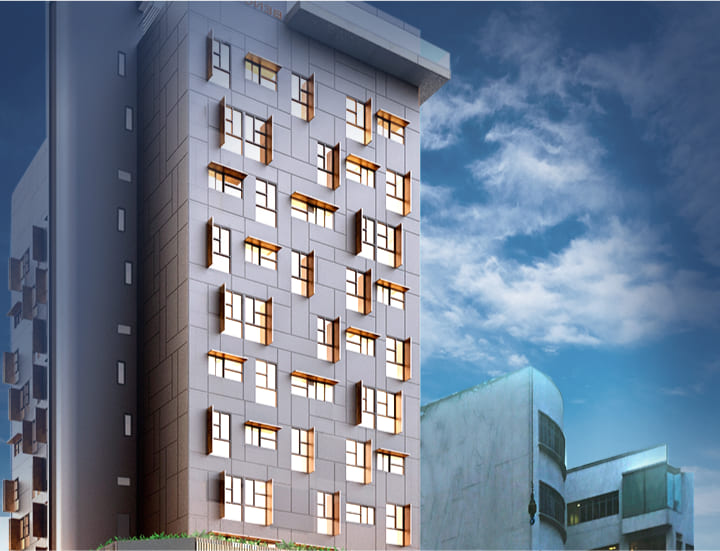 Case Study: 30 Bencoolen Hotel
Challenge:
Everyday checks and maintenance of different assets were performed by hotel staff, including:
inspection of lightning, air conditioning, locks and safes;
identification of any dysfunction in the facilities (not always timely);
time spent on making sure that the guests are not in the room before cleaning.
Solution:
The hotel introduced an integrated system that combined room control tools, digital housekeeping, contactless room entry system and Property Management System that enabled:
handling facilities, like lightning, air conditioning, locks and safes, from a single dashboard;
automatic regulation of room settings depending on the guests presence;
motion detectors and housekeeping/privacy buttons in the room streamlined cleaning processes;
automatic facilities checks and issue detection with subsequent reporting to the relevant staff;
remote updating/reprogramming of key cards.
Results:
5.19 hours on Engineering by substituting routine inspections of lighting and door lock with automated issues detection;
1.5 hours on Housekeeping by introducing automated 'Make Up Room' request;
1.6 hours on Housekeeping by employing a real-time update of the Privacy sign;
45.4 hours on Front Office and Security by leveraging online locksets.
Other results:
Higher level of guest satisfaction resulting from fast repairs of facilities and reduced chance of guests checking into rooms with maintenance issues.
The hotel staff gathered valuable data regarding the most frequently recurring requests from guests and the most common maintenance problems.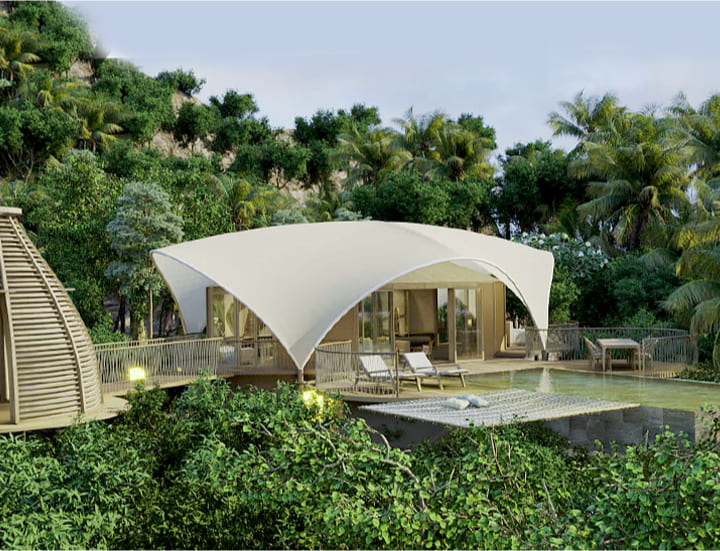 Savings Potential of Sustainable Hotels
Energy and water bills in conventionally built hotels usually equal around USD 2,000 per year that accounts for 6–20% of overall hotel operating costs.
As uncovered by the study of hotels in the USA, HVAC and lighting comprise up to 45% of hotel energy consumption, with:
The given figures represent vast potential for implementing saving solutions.
Besides financial gains for hotel owners, sustainability trend taps into travelers' expectations – both individual and business ones.
Industry studies reveal that sustainable hotels are more favored by customers despite a higher price. For instance, a Cornell University study discovered that the sample LEED-certified hotel in the USA had a higher ADR (average daily rate) $169 in comparison with a non-certified hotel with $160 ADR. In addition, RevPAR (Revenue Per Available Room) was slightly higher too – $110 and $109 respectively.
According to a report by Booking.com (with insights gathered from more than 30,000 travelers across 32 countries and territories), the sustainable travel trend is on the rise across the globe. A prevalent part of travelers (71%) expressed the desire to travel sustainably, but only 39% of respondents admitted doing so regularly.
In the study of European travellers conducted by the TUI Group, only 1 in 10 respondents admitted booking environmentally friendly holidays. Nevertheless, more than half of people stated that they would do so if such holidays were more accessible. People wishing to travel in a more sustainable way named higher costs involved as the major concern, yet ⅔ of them didn't mind spending 5% more on environmentally friendly travel solutions.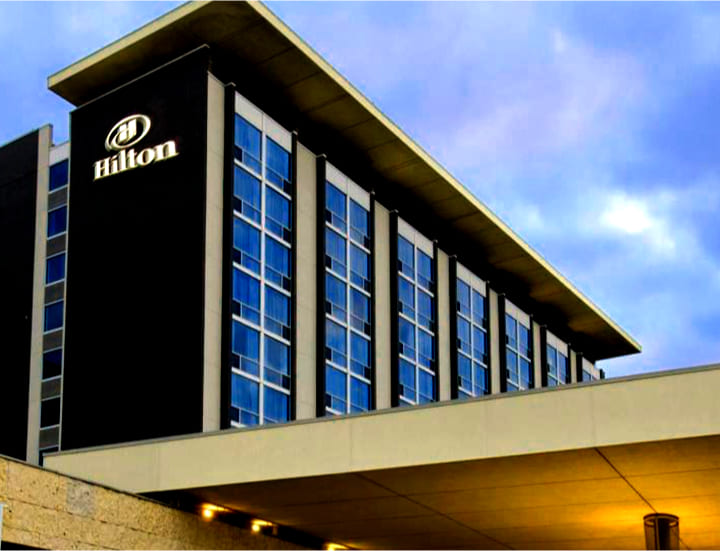 Case Study: Hilton
Hilton is a renowned hotel chain with almost 6,000 properties operating in 113 countries and territories. Its room capacity constitutes 954,000+ rooms. The company is one of the industry pioneers to embark on The Climate Group EP100 campaign dedicated to implementing the Energy Management System (EnMS) across all operations and increasing energy productivity by 40% by 2030.
Sustainability measures:
LightStay was developed in 2008 for Hilton's environmental performance of each hotel in its portfolio. The cloud-based system serves as a digital touchpoint that facilitates monitoring utility consumption for each hotel, establishing and implementing best
practices of efficient energy use and moving towards annual savings targets.
Return on investment:
Leveraging LightStay, Hilton has substantially cut energy, carbon, water and waste, which resulted in over USD 1 billion total savings on utility costs over 10 years.
Besides the reduction of resource and utility costs, the corporate responsibility program of the hotel presented more benefits to the company by increasing its value in the customers' eyes. Thus, a survey held by Hilton among its guests found out that around 1/3 of respondents took into account the social and environmental efforts of the hotel while making a decision to book a room.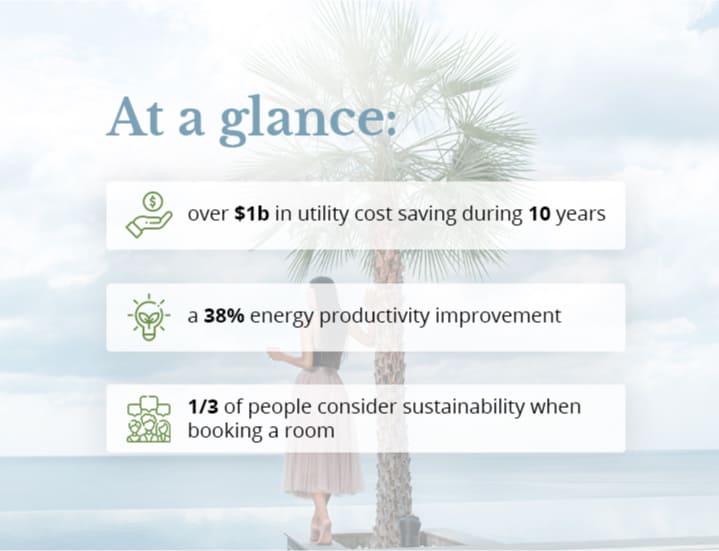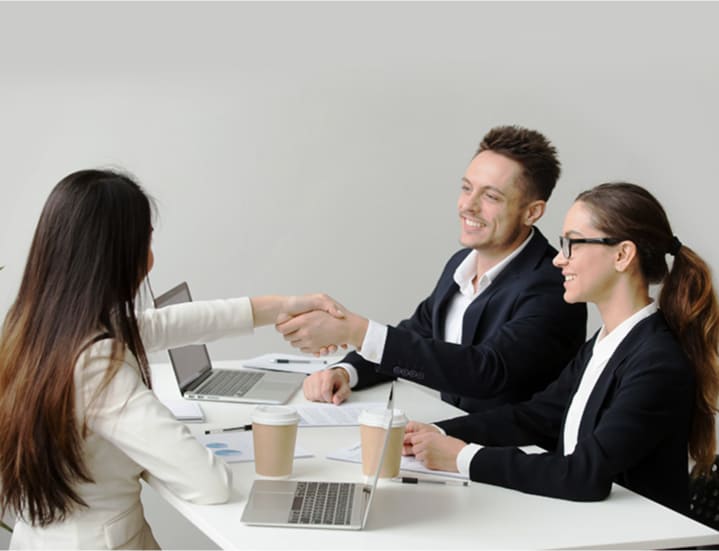 How can Cooperation with BandaPixels Boost the Development of your Hotel?
As you can see, a lot of hotels have received tangible ROI powered by technology solutions that affected various aspects of their operation. Would you like to save costs, receive more bookings and increase your profit with technology? Yes, but you are not sure what kind of digital solution will suit your business best. Share your concerns with us. BandaPixels is a reliable IT partner with solid experience in the real estate business domain. Our people are highly professional in full cycle development, starting from concept validation and strategy guidance to quality assurance of a delivered product. We are committed to our partners' success and invested in delivering value at every single stage of a development process. You can leverage our expertise to maximize your growth. Don't take our words for granted, explore the projects that we created for our clients in the real estate and hotel industry.
by Vlada Hladyr
We are here to help, around the clock, every day.
Related articles
Last articles
Fill out the form and receive the book by email
Error: Contact form not found.