Are You Ready for the End of the Pandemic?
TOP IT Solutions to Get More Guests. What's in Store for the Hotel Industry
TOP IT Solutions to Get More Guests
The landscape of the travel and hospitality industry has undergone dramatic changes in the last 2 years. Besides, the pandemic has significantly reshaped guest behavior and expectations. Covid-related restrictions and safety regulations have created an operational gap that hoteliers will need to patch up on the way to a successful recovery. Analyzing the major transformations and reacting to them with functional adjustments are sure ways to win travelers' loyalty.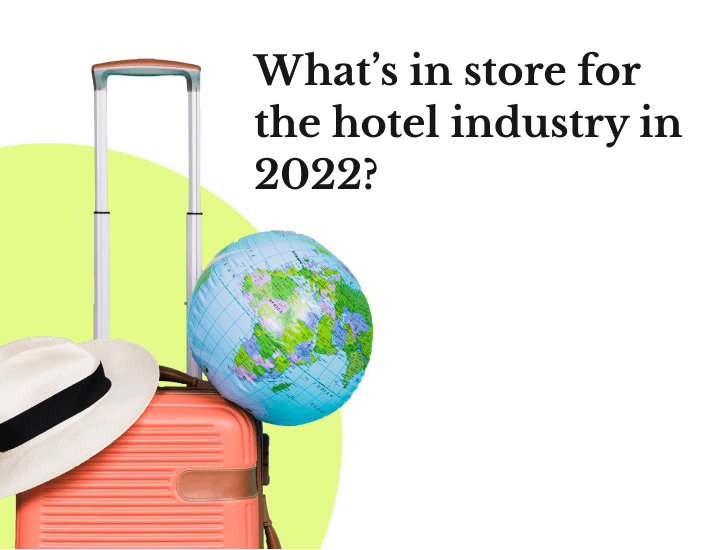 What's in Store for the Hotel Industry in 2022?
Having survived through a rough patch of intermittent lockdowns and missed revenue opportunities, the hospitality industry is getting a more positive forecast in 2022, as traveling is beginning to revive. However, the situation will remain to be shaky because the virus still isn't conquered completely.
The recovery of the hospitality industry is expected to start with a concept of "revenge traveling" that means an uplift in leisure-related visits. After a prolonged isolation, people will seize the opportunity to make up for disrupted holiday arrangements.
Business travel is far from approaching its pre-pandemic level, as the working from home trend is still going strong in many countries across the globe. It is expected to remain down by over 20% during this year. Nevertheless, face-to-face conferences and business meetings are becoming increasingly wide-spread. Estimatedly, around 58% of business events are going to take place at the venues.
The pandemic has given rise to the concept of 'Bleisure' travel, which means combining business and leisure into one trip. A number of surveys report that around 90% of people traveling on business tend to extend their stay by one or two days to experience local attractions. This trend is expected to linger for some time, and so are the financial benefits associated with it.
Evidently, the industry is anticipated to experience a tangible uplift in the near future, yet it is far from returning to the pre-lockdown state. That means that brands and recognised hotel chains will reap the most benefits, while small and medium-sized hotels will continue to struggle unless they take serious steps and adjust to the changing market.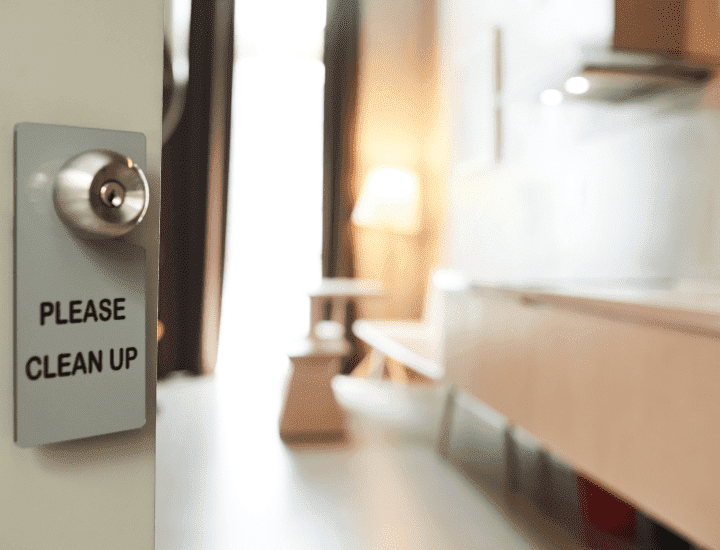 Pandemic-Related Changes in Guest Expectations
To reach the peak of the venue occupancy and revenue potential in a post-pandemic world, it's of paramount importance for hotels to adapt to evolving demand and guest expectations.
Staycations are on the rise
Due to health and safety concerns, a large number of travelers are likely to avoid airports and crowded urban centers, giving preference to safer domestic trips.
This tendency will be quite favorable for boutique hotels in less populated drive-to destinations. That's why it is essential for them to fine-tune their offers to the domestic market.
Stricter health and safety measures
With the virus being highly contagious, the public has become vigorously conscious of the importance of physical distancing and sanitization protocols. Keeping that in mind, the guests expect venues to employ stricter and more evident health and safety measures. Besides regular cleaning of surfaces, visible manifestations of adhering to health and safety measures might include accessibility of hand sanitizers everywhere across the venue, consistent temperature screening of guests and staff, signs calling to observe physical distancing and elimination of shared amenities like breakfast buffets.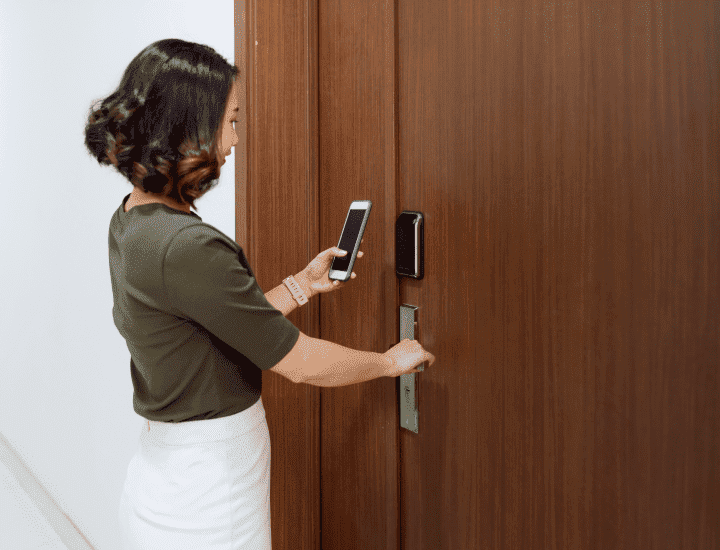 'Contactless' has become a buzz-word
While a lot of hotels were suffering closures and financial losses during the pandemic, some venues managed to be up and running by timely reacting with relevant digital solutions.
During this time, the landscape of the hotel industry has been revolutionized by technological innovations. There has been an unprecedented adoption of contactless digital offerings, including check-in and check-out, digital key, room selection and the use of artificial intelligence (AI). At numerous venues, guests deal with digital/virtual concierges as an alternative to face-to-face communication. Instead of going to a concierge desk, they can use an AI-powered chatbot 24/7 and get recommendations on almost everything.
A number of hotels have advanced even further and enriched their facilities with robots. Due to their germ-zapping UV light technology, the robots are used for cleaning and sanitizing purposes.
Digital services with a personal touch
Once the pandemic restrictions hit, the need for technology advancements accelerated digitalization across various spheres. There is a visible shift in guest expectations towards convenience and speed that can be best delivered by technology. At the same time, it is going together with the need for care that translates into personalized services.
Flexible change and cancellation policies
A lot of hospitality businesses introduced flexible change and cancellation policies during the pandemic to maintain customer loyalty. This tendency is likely to last through 2022. Reserving a place to stay, customers take a certain risk, as the situation with the virus is unpredictable. Therefore, hotels that retain flexible policies will give their guests a higher level of assurance and encourage booking.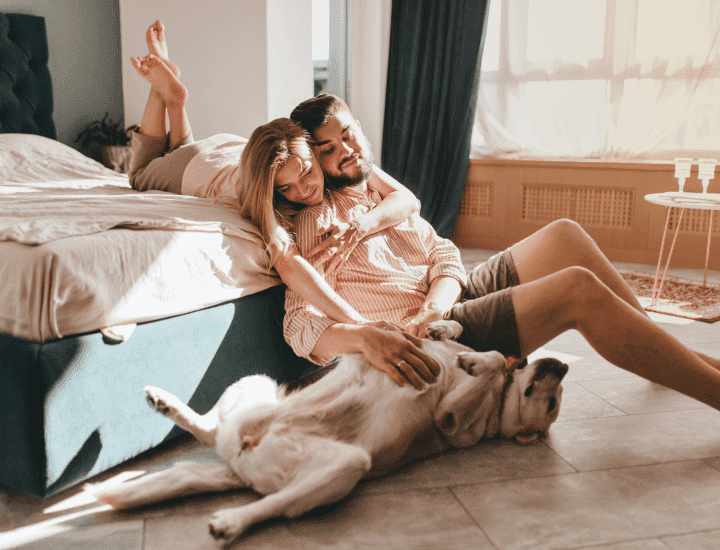 More guests bring their pets with them
Since the onset of lockdowns, the number of pet owners have soared in many countries across the globe. For instance, 23 million households in the USA have obtained an animal friend during the COVID-19 pandemic, as revealed by the American Society for the Prevention of Cruelty to Animals (ASPCA). With different kinds of venues opening their doors to the public, pet owners expect them to be inclusive. In particular, the search for "Dog friendly restaurants" on Google has gone up by 100% over the last year.
As people begin to travel again, they're bringing animal friends along and opt for pet-friendly destinations. Some hotels have seen a 75% growth of pet stays since 2019, and now they keep expanding pet-related offers. Besides traditional pet-sitting options, hotels have introduced doggie butlers, pet concierges and various amenities catering to animals.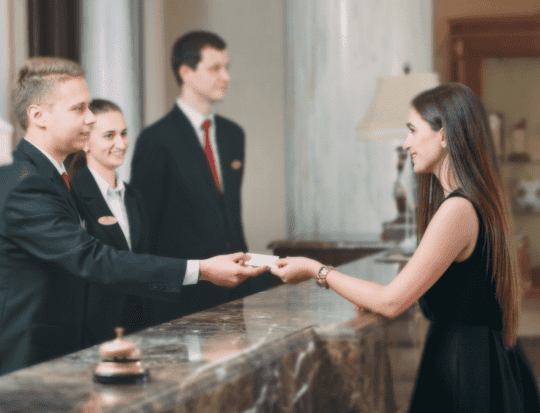 IT Solutions that Convert
With soaring expectations of today's guests and increased competition, the winning formula for a hotel to employ is to change the focus of its marketing efforts. While the majority of businesses still put the hotel facilities in the spotlight of its advertising campaign, we recommend shifting the customers' attention to the actual experience of the venue. First, let them perceive the atmosphere and visualize their stay, and then keep them engaged by offering the services tailored to their needs and anticipations.
Irrespective of the lead generation method, the final destination of the prospect is a hotel website. There are a number of criteria the web service should meet to be able to convert in the post-pandemic world. It should be fast to load, with intuitive navigation and compatible with mobile devices. In 2021, around 73% of all e-commerce transactions were completed via hand-held devices, so the prospect is likely to browse the venue web service looking at the mobile screen.
In addition, it should give the customers what they want, i.e. a strong engagement, fast answers to the questions they have in mind while browsing, enhanced flexibility, relevance and personalization opportunities. At the same time, they want to keep things as simple as possible and fancy the possibility of organizing their visit in one place.
Hoteliers can capitalize on the above features with a number of IT solutions.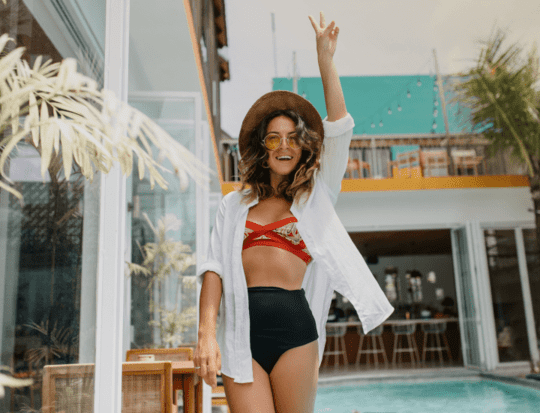 Bring the Space Alive with Virtual Reality
Nowadays, it is very important to capture the guests' imagination and induce positive emotions. Tours and videos enabled by virtual reality (VR) and 3D tour technologies add extra engagement and present tremendous marketing opportunities. They drive sales by helping the guests to visualize themselves at the property and start experiencing holiday pleasures. They are also a valuable asset for event planners, allowing them to navigate through the venue and leverage a 360-degree view of the hotel at their own convenience.
Transform Simple Browsing into Interaction to Outmarket your Competitors
The distinction between browsing and interacting lies in the level of commitment. Creating an interactive environment with an AI chatbot encourages the customers to share their wishes and engage with the web service rather than just read what is there. It is a big step forward in building customer loyalty. Besides, the chatbot captures client data that are used for increasing sales in the future.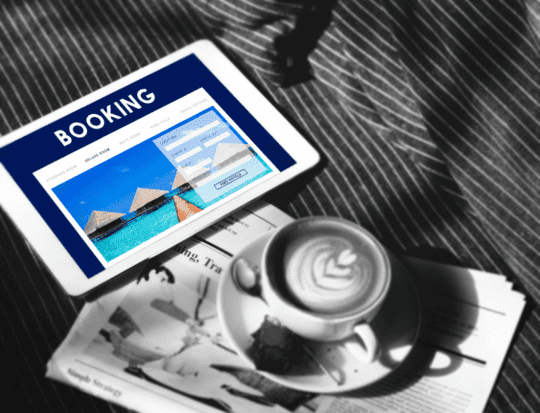 Booking Made as Simple as Possible
During the pandemic, there was a spike in direct booking. In 2022, this tendency is predicted to continue despite the fact that various OTAs still maintain their positions on the market. Therefore, the booking process should be straightforward and seamless. This can be achieved through a multichannel booking process. The main options here are:
Integration between hotel websites and booking engines for a smooth booking flow, enhanced by convenient payment methods like Apple and Google pay.
Enabling booking directly from social media platforms.
Adding/upgrading direct booking functionality.
Online booking system helps hotels to excel at customer experience, as it makes the booking process fast and effortless. Its functionality goes far beyond a booking button. It enables the guests to select a room by filtering all the relevant features, like the date of stay, price, room type, the number of adults and children, etc. The vacant options displayed are always relevant, as a hotel inventory stays synchronized in real time. The booking engine also allows the users to view the rooms shortlisted by the filter (either photos or a virtual tour) together with the description info.
A valuable benefit of the direct booking system is its potential to upsell numerous add-on services besides the room. While appealing to the guests, this capability increases the value of the shopping cart.
Moreover, it lets the guests pay in the way they are used to by supporting payments via PayPal, Stripe, Visa and Mastercard. Increase your conversion rate by enabling the customers to select the option that suits them best: online payment, bank transfer or payment on the spot.
Once the reservation is submitted, an automated notification is sent to the staff. Integrating the booking engine with PMS streamlines the internal workflow.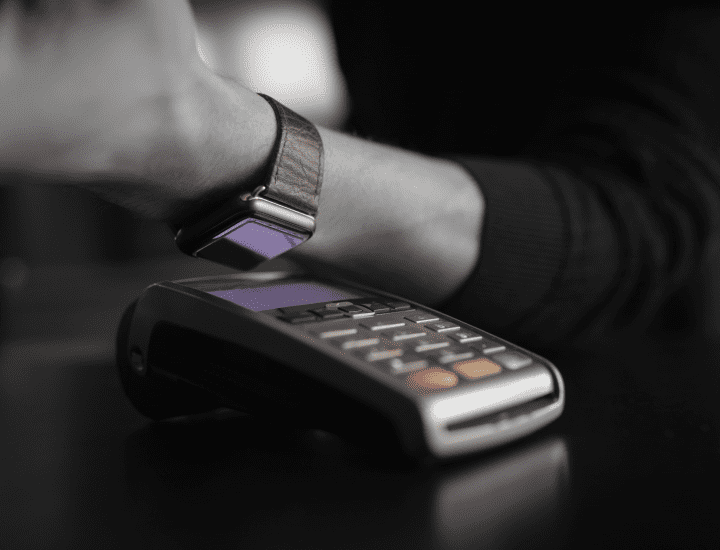 Introduce Contactless Services
Contactless room access
Digital/virtual key enables guests to unlock their rooms using their smartphones. This service offers convenient room access with no contact between staff and guests.
Virtual self-check-in and checkout
Self-check-in kiosks are widely used across hospitality venues. Nevertheless, technology has to offer a far more convenient solution. Enabling a self-check-in via smartphone gives customers a wider scope of flexibility in organizing their stay.
Guests access the check-in form with the help of their hand-held device. Filling in the relevant info, uploading any necessary documentation in advance and paying with credit cards allows them to save time and skip in-person communication if needed.
In addition to the mobile check-in, a lot of hotels have introduced a self-service checkout. It includes app-based instructions on how to check out, digital invoicing, forms for reviews and thank you messages.
Leveraging artificial intelligence (AI)
AI-powered solutions make a huge contribution to hotel service excellence primarily because of their superior information management capacity that exceeds human abilities. In particular, hospitality venues can leverage AI-powered chatbots and virtual concierges. Their functionality boils down to supporting customers in terms of delivering various types of information, answering customers' queries fast and providing ordering services. Artificial intelligence:
makes the exchange of information seamless;
excludes the chance of human error;
builds up personalization opportunities;
improves guest analytics;
streamlines online reputation management;
increases ancillary revenue.
24/7 text portal helps hotels deliver a top-notch service and saves time
An inbox for all instant messages allows hotel staff to collect all the instant messages from customers in one place. The hotel staff can leverage this functionality to access and manage communication from Live Chat, WhatsApp, Facebook Messenger, WeChat, SMS, and OTAs like Booking.com. Due to integration with PMS, hoteliers can send automated messages to guests as well.
Besides, the messaging portal can be used by venue guests during their stay to reach out to the staff without face-to-face interactions.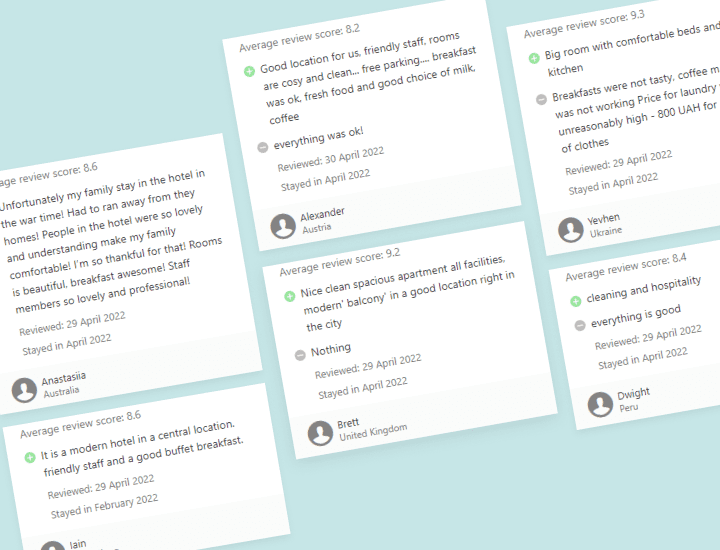 Take control of your online reputation
Customers perceive reviews as one of the key factors when deciding on a hotel. Roughly 81% of travelers always or very often check testimonials prior to booking a place to stay, whereas 52% would not book a lodging at the venue that fails to provide a feedback section.
Given the selling potential of reviews, online reputation management is a valuable asset for marketing strategy. Hoteliers will leverage the digital tool allowing them to collect all the reviews and comments from various places, including industry sites and social media platforms, and make them visible on the venue web service. The hotel reputation management tool enables the staff to monitor online feedback and respond to reviews.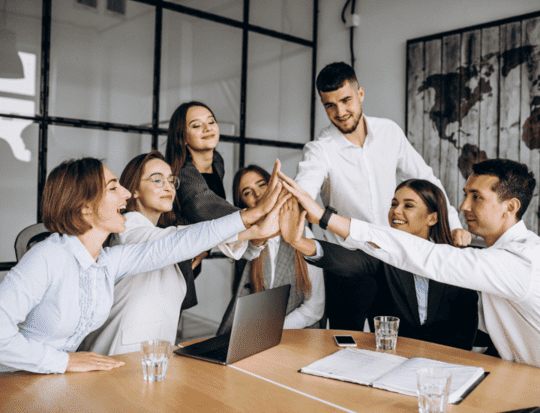 How BandaPixels can Help Real Estate Companies to Grow in the Post-Pandemic World
BandaPixels is a software development company that helps clients boost their development by delivering cutting-edge web services tailored to their mission-critical needs.
The company has a proven record of creating cost-effective technology solutions of different complexity levels both from ground up and using pre-built frameworks. Entrusting your project to qualified talents at BandaPixels, you will enjoy a smooth execution together with superb customer service and reap the benefits of a full-fledged custom product.
Our highly-competitive pricing policy enables getting fast returns on investments in IT. Don't hesitate to contact us and discuss how we can help your business to grow.
by Vlada Hladyr
We are here to help, around the clock, every day.
Related articles
Last articles
Fill out the form and receive the book by email
Error: Contact form not found.