Top 20 Innovative PropTech Start-Ups
Top proptech companies that Received Solid Investments in 2021. Overview of 20 thought-provoking investment winners
That Received Solid Investments in 2021
A lot of IT companies attract substantial investments by going public through Special Purpose Acquisition Companies (SPACs) or Initial Public Offerings (IPOs). Despite multiple investment prospects for innovative start-ups, the situation for newbies in real estate is not that favorable. Whatever ground-breaking solution they offer, it has not stood the test of time yet. Today, the majority of investors prefer to funnel their money into recognized companies rather than unproven technologies. As a result, according to CRETI analysts, the number of newly created IT businesses in real estate decreased from 1,821 in 2016 to 245 in 2021 However, a number of PropTech start-ups have recently raised solid funds promoting state-of-the-art digital services for major market segments. The article offers an overview of 20 thought-provoking investment winners of 2021 in the industry.
Properly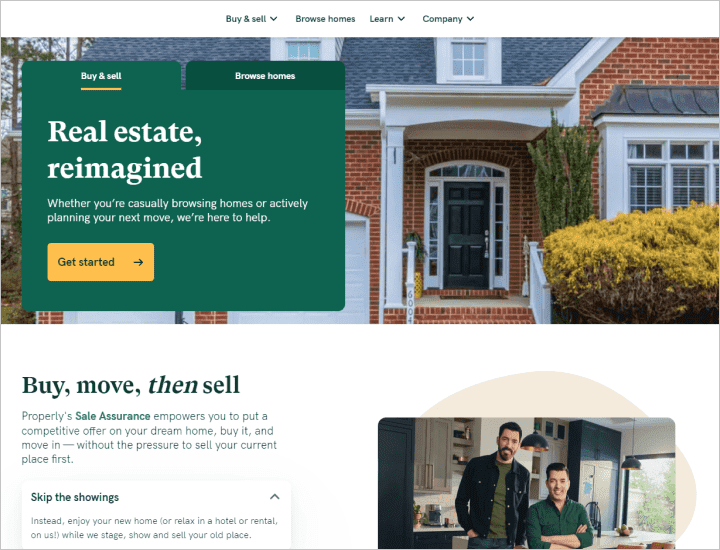 Founded in: 2018
Headquarters: Toronto, Ontario, Canada
Latest funding: $44 million on July 19, 2021 at Series B round.
The start-up provides customers with three main functions:
Fair home valuation with 99% accuracy, using artificial intelligence algorithms to analyze data from over 75 sources and over 125,000 previously sold homes.
The ability to sell the house properly and, in case it is sold within 90 days, move into your dream home without having to cover your mortgage payments.
A full service realtor who will help you find the right property and close the deal.
Generation Home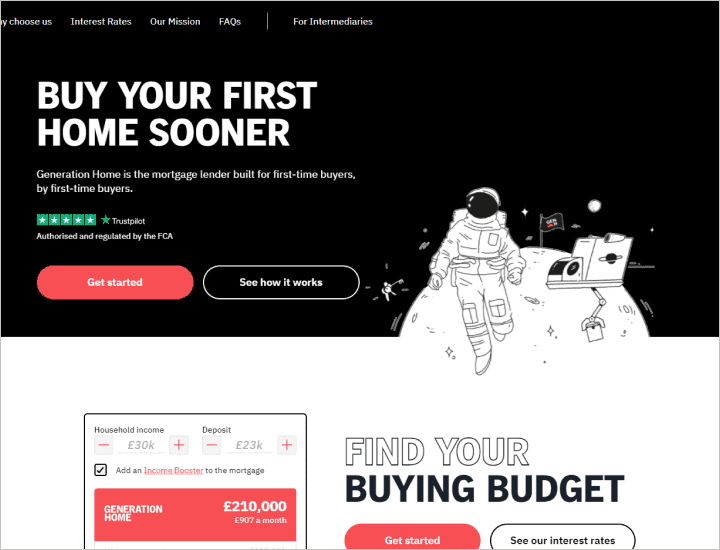 Founded in: 2019
Headquarters:: London, UK
Latest funding: $30.4 million on June 15, 2021 at Series A round.
Generation Home is an innovative mortgage lending start-up that empowers parents (and other family members and friends) to help their loved ones buy their dream home. For this, Generation Home offers:
A deposit booster that allows parents to invest in a baby's home.
An income boost that allows parents to add their income to a mortgage application to increase their child's purchasing power.
Besides, there are additional digital tools for tracking mortgages, wealth management, issuing monthly payments and re-mortgages in one click.
Tomo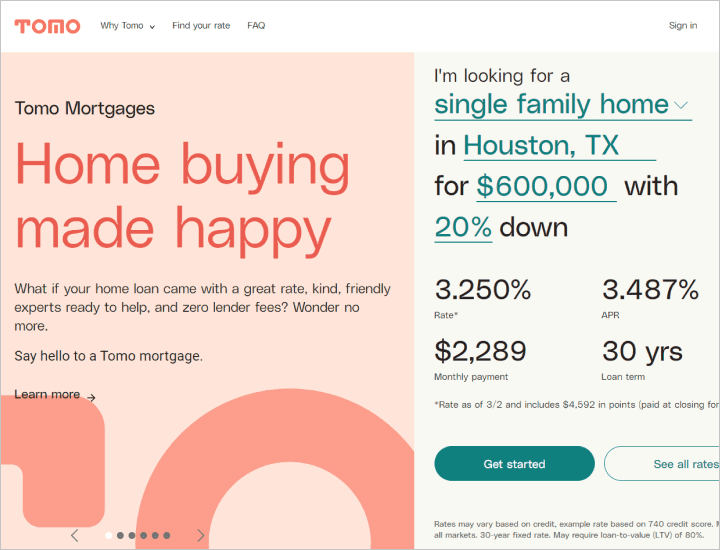 Founded in: 2020
Headquarters: Stamford, Connecticut, USA
Latest funding: $30 million on June 30, 2021 as part of the seed round.
Tomo, a Fintech start-up focused entirely on homebuyers, digitizes and streamlines the mortgage approval process while aiming to become 'the PayPal' of the mortgage industry. Tomo hopes to do this by providing the buyers with a prior approval within a few hours, offering the fastest closing time together with the lowest financing rates and the most experienced real estate agents.
Tiko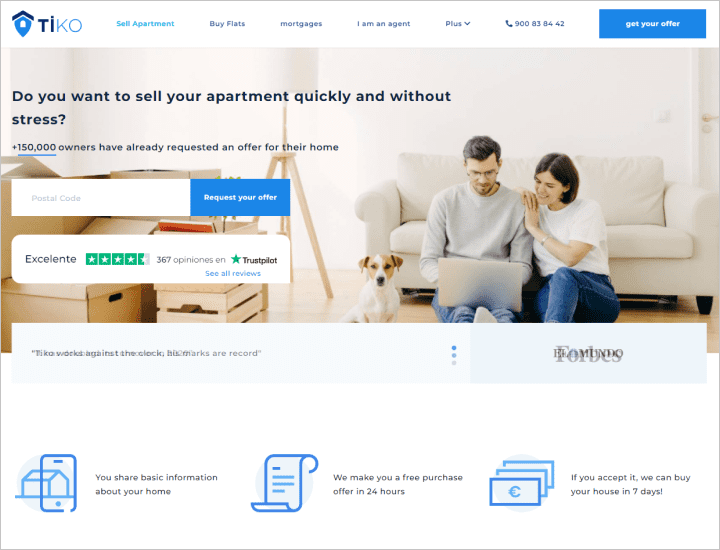 Founded in: 2017.
Headquarters: Madrid, Spain.
Latest funding: $65 million on July 19, 2021 at Series A round.
The founders of Tiko decided to create a real estate platform based on big data and artificial intelligence technologies that are able to evaluate real estate and submit offers within 24 hours, acting as an intermediary in real estate transactions. Tiko can buy houses within seven days, renovate them to add value and put them back on the market. All processes are digitized, including automatic property evaluation, access to a single database for all regions and closing the deal.
UtilizeCore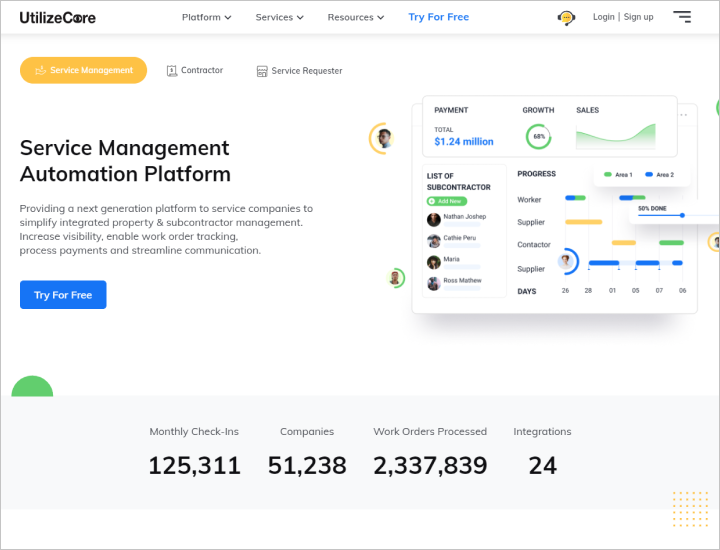 Founded in: 2020
Headquarters: New York, USA.
Latest Funding: $5.3 million on June 15, 2021 through a seed round.
UtilizeCore is a unified software as a service platform with tools to help private and commercial clients manage subcontractor workflows remotely. The service provides logins for clients and subcontractors together with automation of weather forecasts, service control, payments, routing and alerts. UtilizeCore can set up 25 integrations with individual relationship management, accounting and payment systems, etc.
HubbleHQ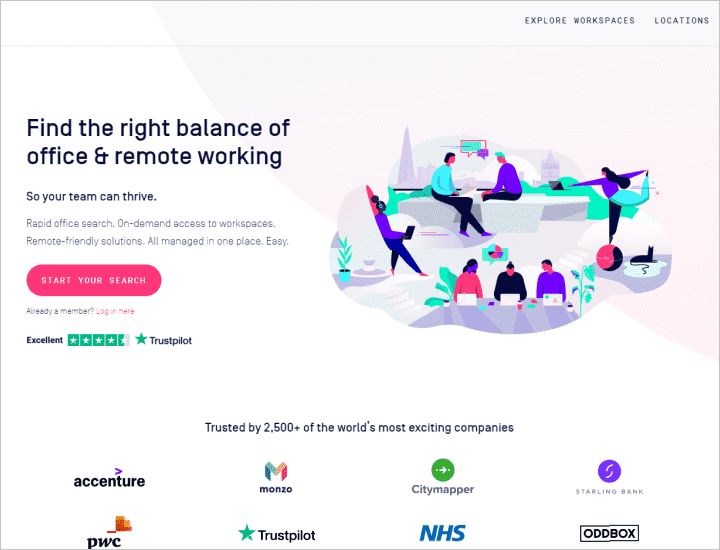 Founded in: 2014
Headquarters: London, UK
Latest funding: £2 million on July 5, 2021 at round A.
HubbleHQ helps companies to find the right balance between office and remote work, so their teams can perform better. To do this, HubbleHQ provides businesses with lightning-fast and flexible office search, on-demand access to a global network of workplace and a tailored set of remote work privileges. Their advanced platform allows the companies to manage it all in one place.
Blooma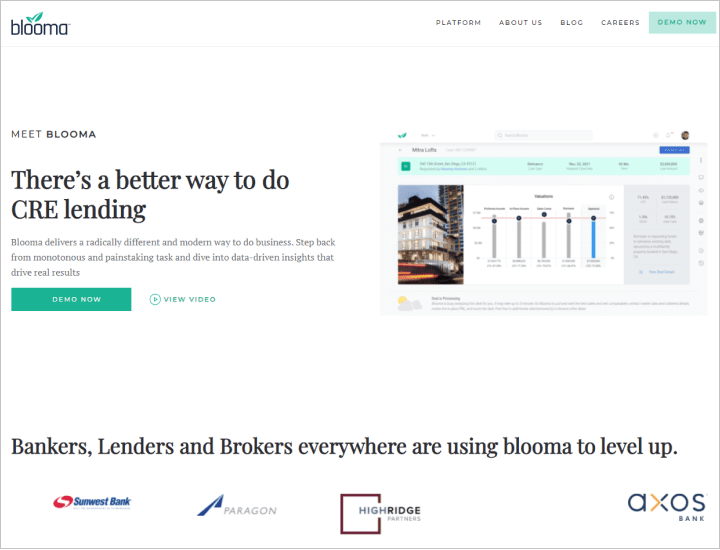 Founded in: 2018
Headquarters: San Diego, California, USA
Latest Funding: $15 million on June 8, 2021 at Series A round.
Blooma has used artificial intelligence technology to improve the granting of loans and transaction monitoring for stakeholders in the commercial real estate market. The company's Optical Character Recognition (OCR) tool identifies information from documents to facilitate property assessment. Blooma is also useful for automating the routine of loan processing, auditing, credit and capital checks, as well as stress testing.
WeMaintain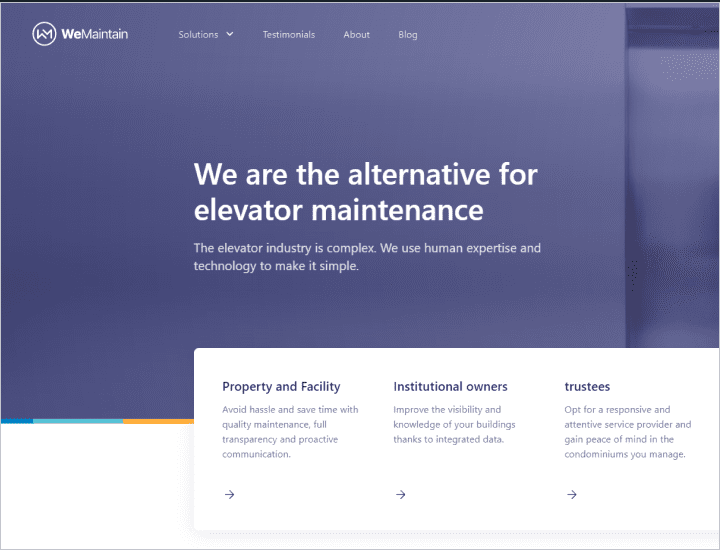 Founded in: 2017
Headquarters: Paris, France.
Latest funding: €30 million on 29 June 2021 at Series B round.
WeMaintain is an elevator maintenance service provider that helps developers, homeowners and residents simplify elevator management with an innovative service based on the Internet of Things (IoT). IoT sensors embedded in elevators allow users to understand the flow of people through buildings better and inform users of urgent maintenance services and equipment wear.
OpenSpace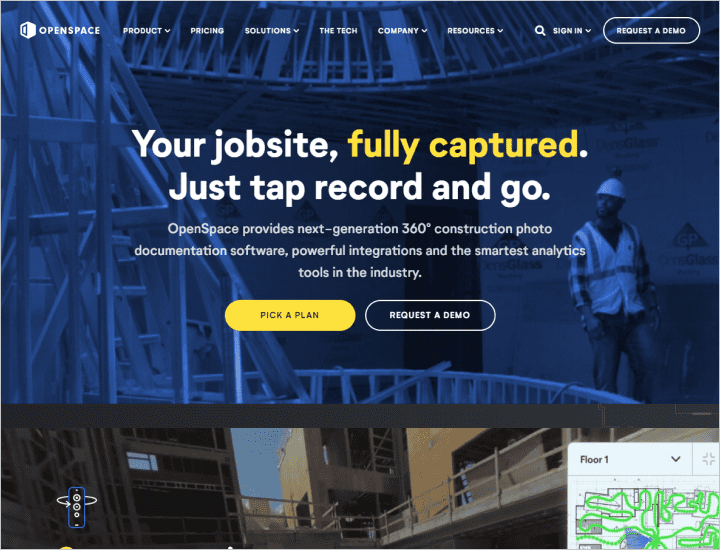 Founded in: 2017
Headquarters: San Francisco, California, USA.
Latest Funding: $55M on April 28, 2021 at Series C stage.
OpenSpace software automatically organizes, combines and attaches 360-degree photos of construction sites to building layouts using computer vision and artificial intelligence algorithms. This platform helps all stakeholders to track the progress of construction remotely through virtual 3D tours and solve relevant problems.
StayFlexi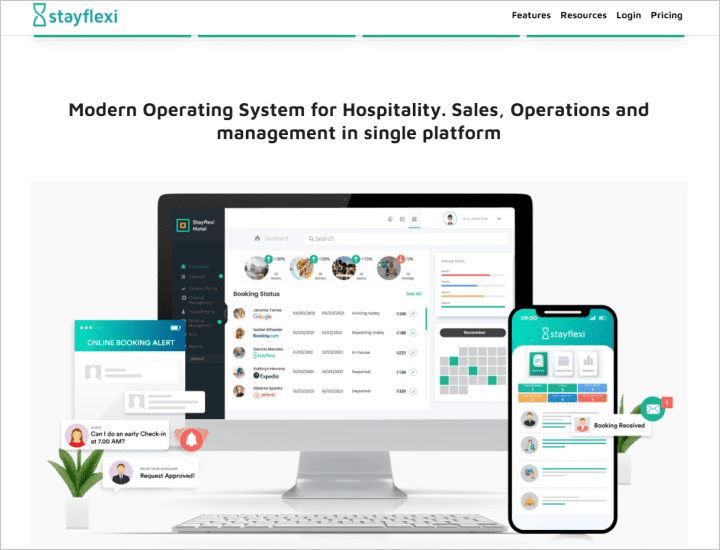 Founded in: 2018
Headquarters: California, USA
Latest Funding: $1.6 million on June 29, 2021 through a seed round.
StayFlexi offers full-fledged hospitality software equipped with a hotel property management system, channel manager, booking engine and revenue management tools. StayFlexi says its self-service features, such as self-service check-in/check-out, contactless point-of-sale systems, automatic room allocation and automatic inventory management cut operating costs in half. The booking feature in the program can prevent financial loss from unsold rooms and thus increase the income by 40%.
Doorvest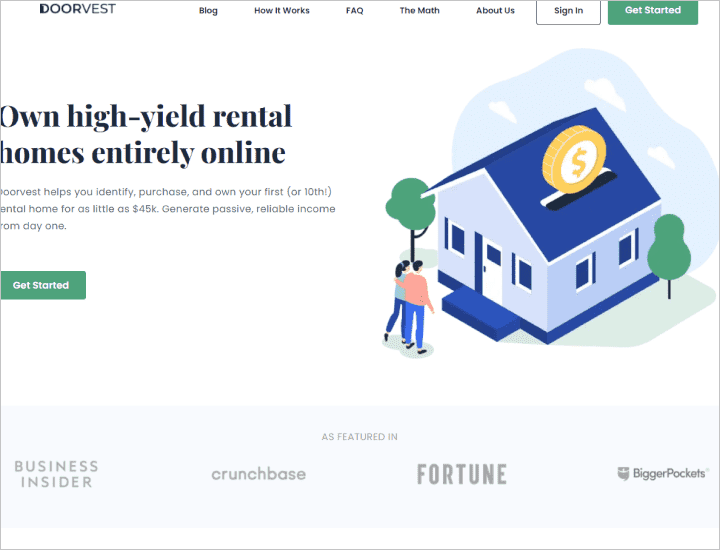 Founded in: 2019
Headquarters: San Francisco, California, USA.
Latest Funding: $2.5 million on January 27, 2021 through a seed round.
Doorvest allows investors to virtually buy houses for rent and have passive income. It can also renovate the rental property on behalf of the owner and find and accommodate a tenant with a 12-month rental income guarantee.
Lessen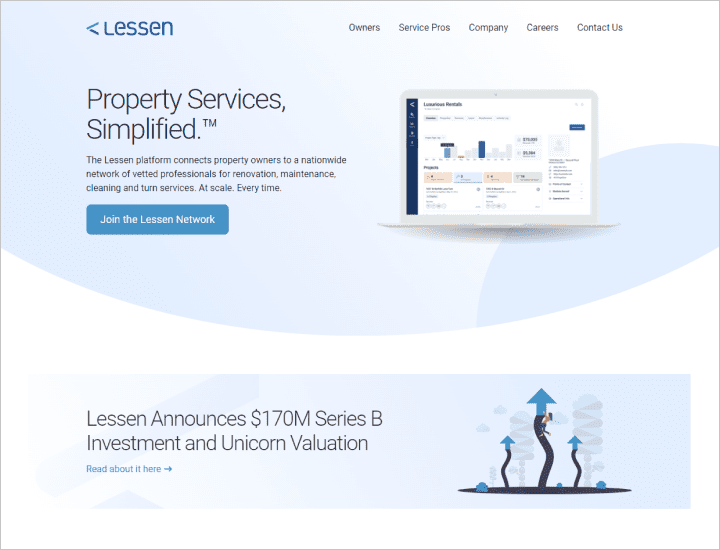 Founded in: 2019
Headquarters: Scottsdale, Arizona, USA
Latest Funding: $35M on June 24, 2021 at Series A round.
Lessen is the start-up in the real estate services market that is evolving extremely fast. The company specializes in building a two-sided marketplace that is aimed at solving a number of customer and service-professional needs. It is used by real estate owners to connect to property services, such as renovations, maintenance and cleaning, as well as service providers to discover high-quality, well-defined projects with next-day payments opportunities. Lessen is funded by top Silicon Valley VCs and boasts committed clients, a fast-growing revenue and a well-defined roadmap.
Sugar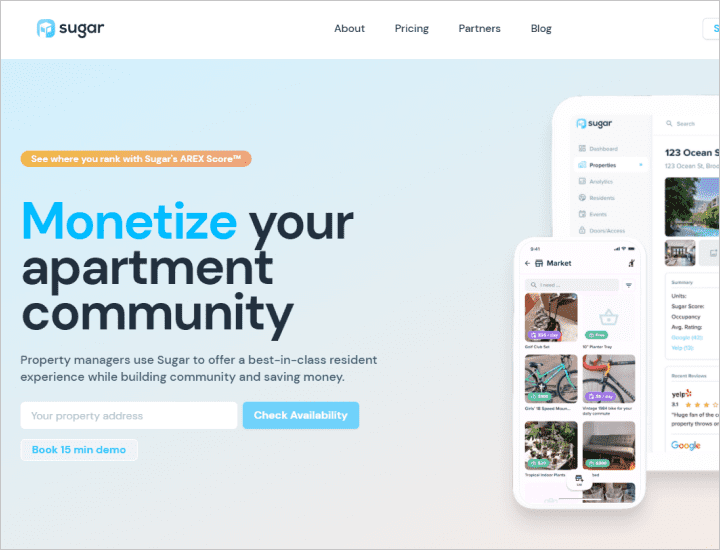 Founded in: 2019
Headquarters: Los Angeles, California, USA
Latest Funding: $2.5 million on July 12, 2021 through a seed round.
SugarLiving is an innovative mobile application that allows residents to efficiently manage their daily activities, including paying rent, submitting maintenance requests, unlocking doors and communicating with other building residents.
14.75F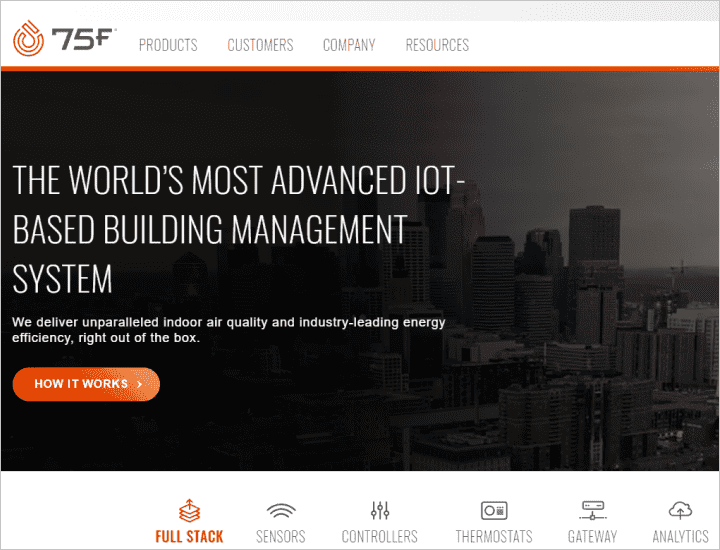 Founded in: 2012
Headquarters: Burnsville, Minnesota, USA
Latest funding: $5 million on July 16, 2021 at the Series A round.
75F is an IoT-based building automation system that helps property managers and residents monitor HVAC, lighting and equipment health. The system relies on IoT, cloud computing and artificial intelligence technologies to improve the lives of residents by saving energy, improving indoor air quality and providing preventive environmental care.
Cape Analytics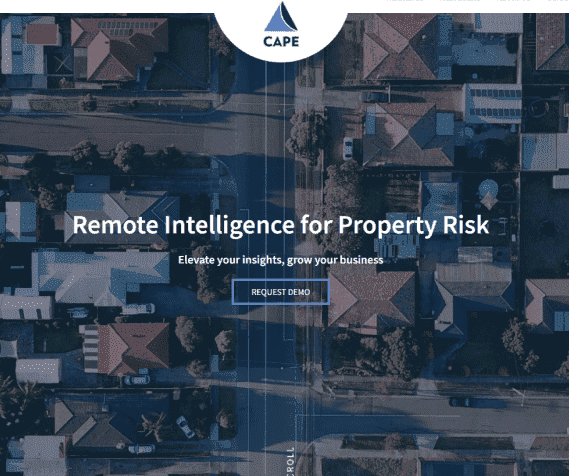 Founded in: 2014
Headquarters: Mountain View, California, USA
Latest Funding: $80 million on July 20, 2021 at a Series C round.
Cape Analytics uses artificial intelligence-enabled algorithms and geospatial imagery to make it possible for real estate agents, buyers, builders and insurers to access property. Cape Analytics effectively combines the accuracy and detail, typically obtained from in-person inspection, with the speed and flexibility of digital tools for recording property data.
Side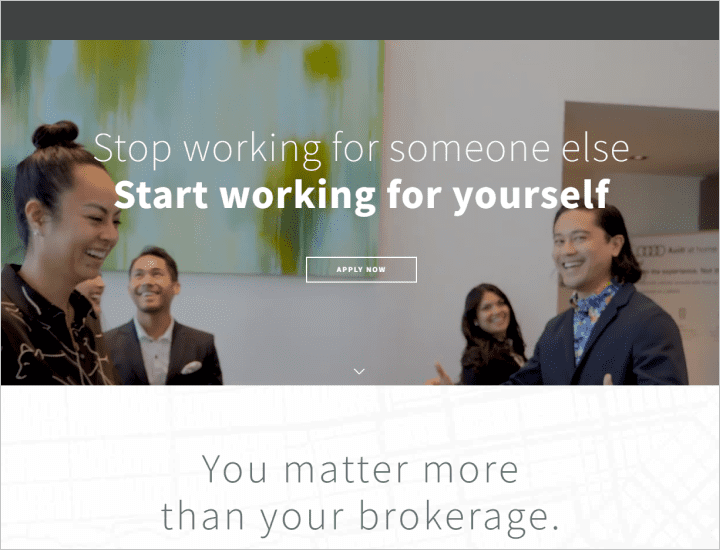 Founded in: 2017
Headquarters: San Francisco, California, USA.
Latest Funding: $50 million on June 28, 2021 at Series B round.
Side is a technology company in real estate that helps real estate agents increase their brand awareness. Side believes that agents should focus on customer service, while other tasks, such as brand development, marketing, supplier management, listing coordination, transaction management, legal matters and insurance should be performed by others with the support of proprietary technologies.
Instashowing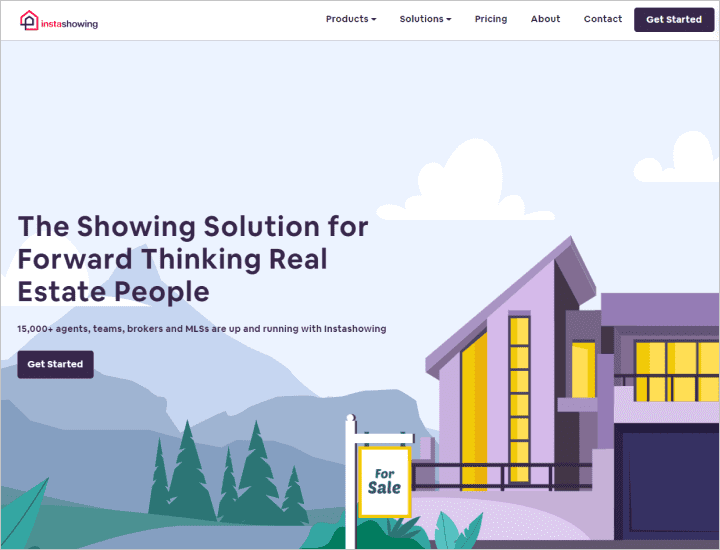 Founded in: 2018
Headquarters: Eugene, Oregon, USA
Latest funding: $4 million on May 20, 2021 from the seed round.
Instashowing offers a number of complete real estate solutions for agents and brokers that automate showings, modernize home access, provide buyers with virtual tours, help in managing offers, give a lot of market data, like home demand, market competitiveness and trends.
AnthemIQ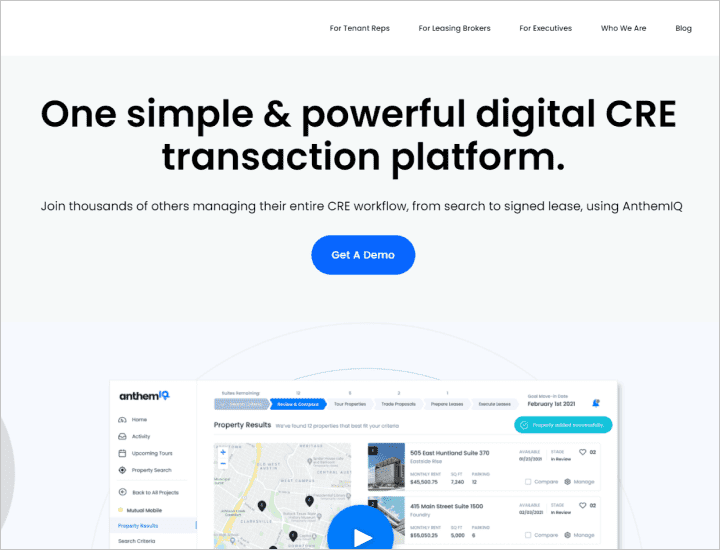 Founded in: 2020
Headquarters: Austin, Texas, USA
Latest funding: $10 million on May 10, 2021 at Series A round.
AnthemIQ is a full-fledged commercial real estate application for agents, tenants, tenant representatives and homeowners that helps manage transactions from conducting a search to getting a lease signed.
AnthemIQ gives its clients a technology-first edge, so their business can outpace the CRE competition.
Guesty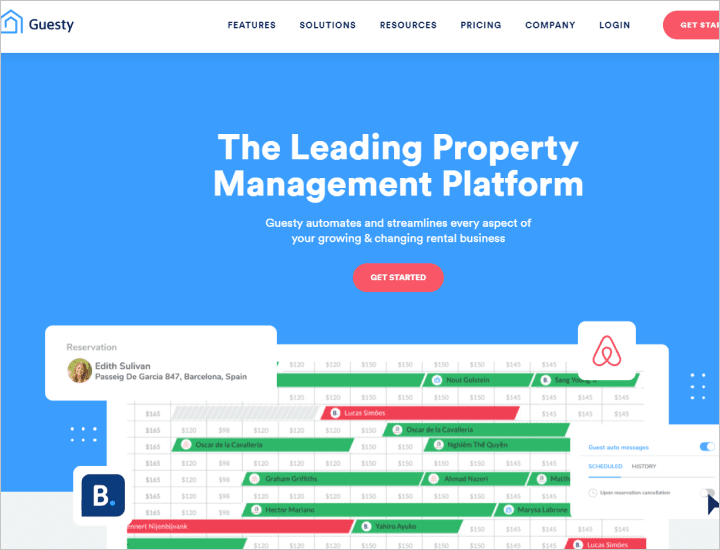 Founded in: 2013
Headquarters: Tel Aviv, Israel
Latest Funding: $50 million on April 26, 2021 at Series D stage.
Guesty creates software for property managers. The service simplifies and transfers all stages of the manager's work online.
Guesty offers its customers a mailbox that collects all messages from third-party sites used by the property manager (for example, Airbnb and Booking), a calendar, in which bookings are automatically entered, and analytics: statistics on rent, expenses and revenue.
The technologies that Guesty uses are artificial intelligence and machine learning. For example, the service collects information about the demand for rent in a particular location, depending on which it automatically raises or lowers the price.
EquipmentShare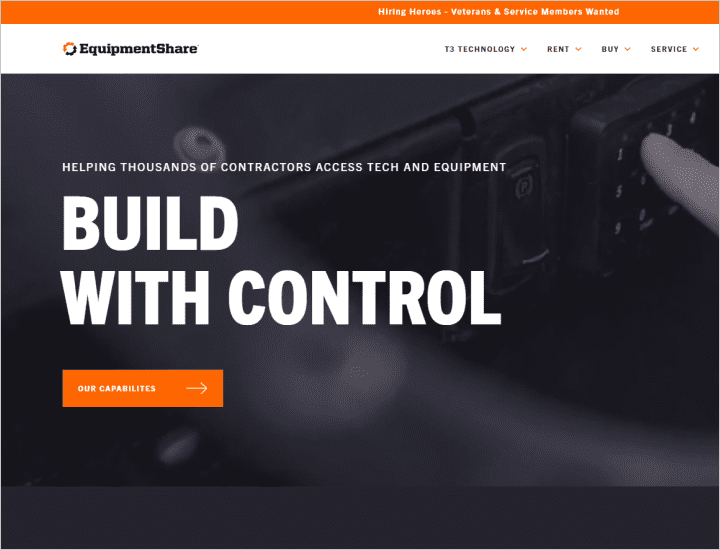 Founded in: 2014
Headquarters: Missouri, Columbia
Latest Funding: $230 million on 14 July 2021 at Series D stage.
EquipmentShare uses telematics – satellite monitoring of vehicles and equipment. The service automatically collects data about what is currently happening with the equipment: whether it is parked, used at a construction site or rented to someone.
As contractors in the US lose $400 million due to theft every year, EquipmentShare offers its customers additional services that help keep equipment safe. The service helps to install combination locks and a virtual perimeter at the construction site, introduce electronic registration for builders and also allows you to monitor the state of the hardware in real time and signal problems.
Conclusions
Having reviewed 20 innovative start-ups, we can conclude that creating IT start-ups in the real estate sector is definitely worth it.
Despite the crisis and all the difficulties, there are a lot of unrealized opportunities in this segment.
The market is changing: weak players are leaving while new prop tech companies are appearing. The escalating race between the leaders also spurs the industry to development. The main thing is that technologies are improving, and we believe IT start-ups are the future of the real estate industry.
To start now, one has to take into account the present state of the real estate market as it is going through hard times. Some of its segments have seriously collapsed or are stagnating, such as renting luxury real estate. Such objects are most often rented by entrepreneurs with high income. However, many of them, suffering losses associated with the Covid 19 pandemic, now increasingly prefer a more democratic business class.
The situation in the apartment rental segment has also become more complicated with its continuously diminishing popularity. The general drop in demand has led to a substantial decline in prices in the market. Sales in the real estate segment have also considerably slowed down – in 2021, the total number of transactions plummeted, which led to a decrease in prices by 10-15%. The above factors limit the opportunities for creating new start-ups. Extremely high competition in traditional market niches means that only market leaders are able to maintain a high level of income, whereas companies ranking the 4th, 5th and 6th in their niche don't enjoy large revenues.
The second stage of a successful start is the choice of a profitable business model. There are numerous options for monetization, but one of the most promising now is the "web service" approach, which involves the creation of added value through the introduction of new technologies for automating routine tasks for renting and buying real estate.
The third stage of a successful start implies an analysis of possibilities of entering the international market and adjusting the business model for scaling. Large investors give preference to start-ups that can be successful not only in the local but also in the international market. Therefore, we recommend that you initially pay attention to the analysis of the housing rental markets in Singapore, Europe, the USA and Israel. Based on the results of this analysis, the business model is finalized in such a way that it can be quickly transferred and launched in a new country with its specifics preserved.
The fourth stage of a successful start-up is finding a partner. It can be an established business in real estate, IT or a large company that just wants to enter the market. So you will gain experience, connections, necessary resources and financial assistance, which will greatly facilitate the start of a business. It will be extremely difficult to set up a serious start-up on your own in the current conditions.
The future of the real estate market undoubtedly belongs to IT companies that are changing the usual patterns of work in the owner-agent-buyer/tenant chain. Technology makes the process of renting or buying a home easier and more transparent, minimizing the possibility of fraud or falsification of documents. Start-ups that offer new solutions to the market and help solve existing issues will be able to fill a niche and succeed.
The BandaPixels team of professionals is always ready to support your startup project and help you solve problems related to the development and modernization of your product. Check out the Projects section to explore a number of full-fledged web services created by our team for real estate businesses.
We are here to help, around the clock, every day.
Related articles
Last articles
Fill out the form and receive the book by email
Error: Contact form not found.