PropTech Forecasts for 2022
Today's PropTech. Investments in Technologies. What's in store for real estate technology?
The pandemic has brought significant transformations to the ways of working and relaxing. The owners of commercial real estate have to be aware of the emerging trends in the industry and react to them by introducing relevant and timely operational changes. Flexibility and safety have become the staple ideas in the last two years. Property owners have incorporated this tendency in their business models that has given rise to new concepts of offices and renting schemes. In the article, we are breaking down major developments in commercial real estate regarding coworking spaces and PropTech solutions. In addition, we are looking into the future of these sectors and presenting a bunch of forecasts from the industry experts.
The COVID-19 pandemic was a stress test for the real estate industry. Striking statistics were announced at the annual industry conference Coworking Europe: in 2021, the level of office occupancy decreased from 70-80% to 40-50%. This can be explained by the fact that employees of some large companies continue to work remotely and no longer need the office space they used to occupy. Specialists from CBRE (Coldwell Banker Richard Ellis), the international commercial real estate corporation, believe the need for traditional offices may be down by 15% for the time being.
In addition, the pandemic has changed our habits and lifestyle. Social distance always and everywhere is a new trend that has pertained to all spheres, including the commercial real estate sector. However, it is not the main tendency of the market that awaits us in 2022.
Office as a Service
The world's first coworking space in its traditional sense appeared 27 years ago. In 1995, 17 software developers united to work together under the roof of C-Base in Berlin.
Later, Brad Newberg, a developer from San Francisco, followed the suit. He offered his freelance colleagues to meet in a room with eight desks twice a week.
Introduction of a fast free Wi-Fi, lunches and even meditation during breaks – these were the stages of the office real estate development. A modern coworking office is rather a service than a space. The all-inclusive approach allows customers to get down to business straight away and not to waste time on arranging work zones. Round-the-clock reception, IT specialists, HR consulting and accounting support – all these turn room walls into a multifunctional space with personalization opportunities. Entrepreneurs in different spheres can count on the help of landlords in addressing specific needs. This is the flexibility that market leaders have been talking about for several years.
Preparing the room for online conferences or negotiations, locating the employees' children close to their parents or equipping wellness rooms – regardless of the complexity, the property owner should be able to meet the customer's request.
According to CBRE, flexible offices comprise 6% of the overall commercial space in Shanghai, 5% in London and 5.2% in Amsterdam. In Europe and the United States, this segment of real estate is growing on average by 20-30% annually.
However, this is the way the statistics looked before the pandemic. Time will show how long this trend will continue. But it is already clear that a modern office is not just a place to work, it is a whole range of additional services.
It is much more convenient for a client to use the package offer than to overpay for each option separately. Therefore, it is important to anticipate all possible needs of customers to win their loyalty, even in the most difficult times for a business.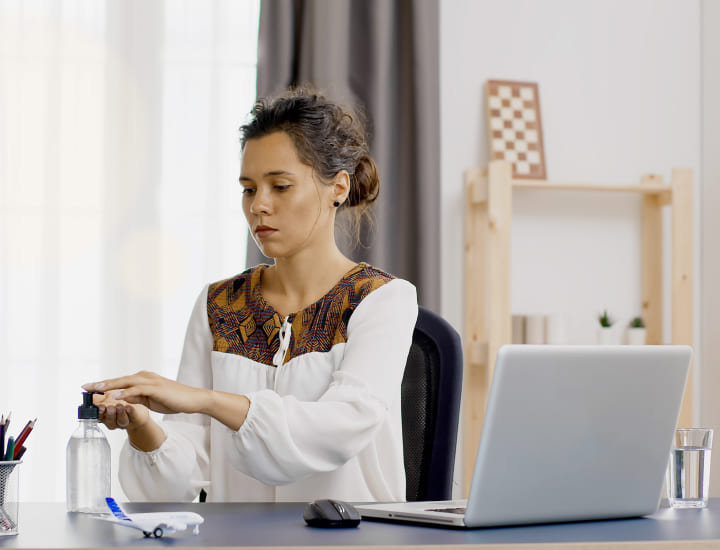 Safe Work Environment
There is a silver lining to every cloud. Although trivial, the pandemic taught us to wash our hands more often. Using antiseptics has become a habit as quickly as traditional office rituals, such as morning coffee. Checking the visitors' temperature at the entrance to a business center, wearing masks, zoning of workplaces, kitchens and lounges, distance and direction indicators and regular reminders about social distance have become an integral part of our office routine.
In 2022, after the opening of new offices in many companies, the percentage of remote employees will be higher than ever. This does not necessarily mean that they will need less work space.
Consumers started paying more attention to compliance with sanitary norms. Success in the commercial real estate market awaits those who will take adequate security measures during the transition from a traditional office structure to a service one.
According to the latest news, COVID-19 is not retreating. However, people are already returning to offices and want to feel comfortable and safe there. Technology will help to achieve this.
At a minimum, it is possible to provide contactless entry into the building and between offices. Using the data of motion and temperature sensors, real estate operators can develop comprehensive solutions for the location of workplaces and other options for the safe use of space during quarantine.
It is also important to upgrade air filtration and disinfection systems. COVID-19 has accelerated the use of technology in the industry. It is possible that by the end of the year, leading companies will be using "sanitary" robots and other similar solutions instead of cleaning service employees.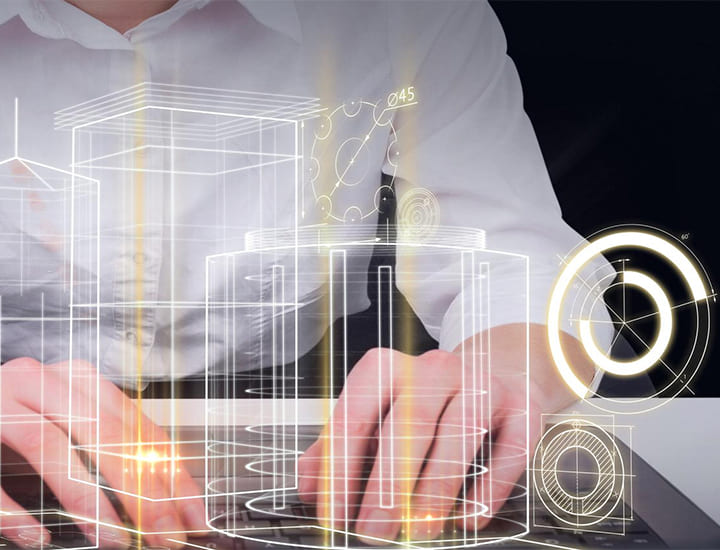 Today's PropTech
Proptech, or property technology, is all the digital solutions aimed at optimizing the way people buy, sell, research, market, and manage a property. PropTech is a bright example of the digital transformation of the real estate market. It is a radically new approach to the purchase, operation and management of both residential and office space.
PropTech is often associated with startups that offer innovative IT products and new real estate business models. The purpose of the changes is to increase the efficiency of building and asset management.
The concept of PropTech goes far beyond the real estate market and involves the creation of not only "smart" homes but also cities of the future, where the whole space is optimized and meets the needs of society.
In the real estate market, Compass, the American network of realtors, is the first PropTech company. Today it is a global phenomenon, and during the pandemic its impact intensified.
Most PropTech companies actually combine several real estate software solutions in their operation. For example, Opendoor, the start-up specializing in real estate management, has created an algorithm for buying and selling homes online that is based on Big Data. The portal room.ai actively uses artificial intelligence, Ubitquity – blockchain, Matterport – virtual reality, Datrix – augmented reality, while Create.io visualizes data.
This way, it is possible not only to perform everyday tasks but also to predict the possibility of extending the lease and developing strategies for retaining tenants.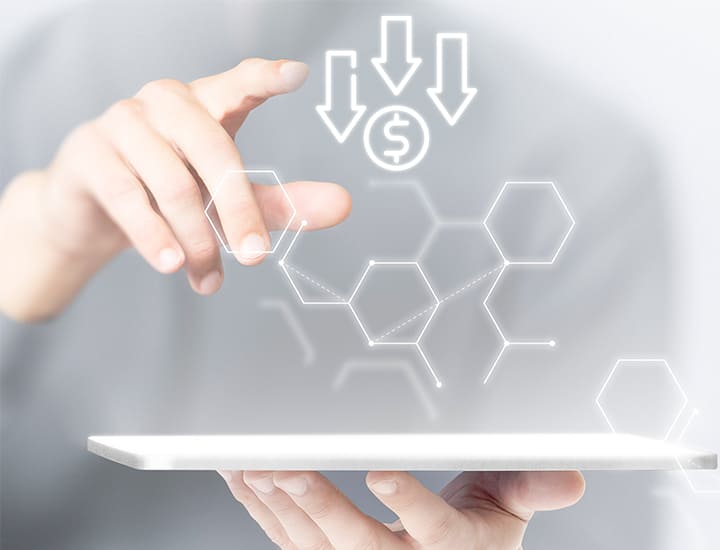 Investments in Technologies
Digitalization is the undisputed trend of the year. However, as established by the Deloitte survey, only 41% of landlords admitted adopting technologies. Despite realizing the importance, a lot of businesses operate with constant budget cuts and are reluctant to allocate money for digital services. On average, around 45% of managers are planning to increase investment in cloud solutions, artificial intelligence and development of digital channels for communication with customers.
Our personal advice is not to rush into selling strategic assets to survive through the crisis. Investing in gadgets and IT solutions for your business, you will feel the positive effect on your company almost immediately.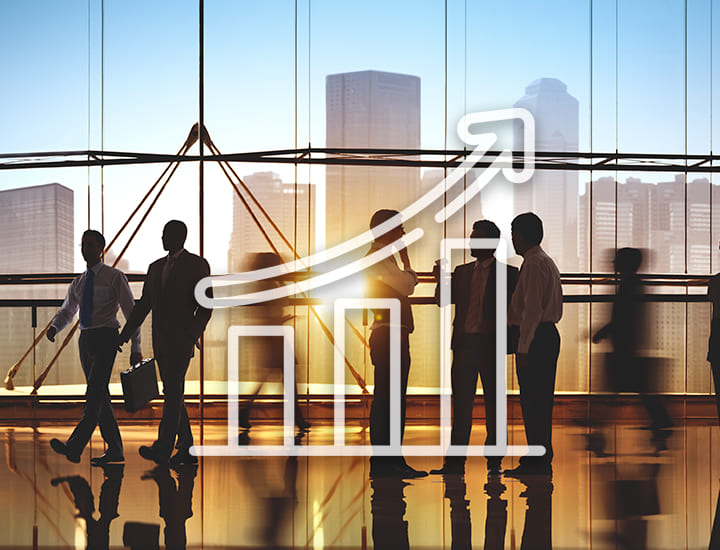 Developing Office-Oriented Businesses During the Crisis
According to CBRE, by mid-2022 at least 80% of companies will return to offices. However, more or less stable market demand is expected to last only by the end of the year. Some tenants are trying to reduce the area occupation by maintaining a work-from-home approach for a portion of their employees.
The epidemiological situation still remains unstable. Cushman & Wakefield analysts predict a complete recovery of the industry over the next four years. By this time, Hybrid models of office space will win absolute market leadership.
At present, more and more such premises are coming to light. So are the opportunities for sublease. Landlords are reducing the cost per square meter, offering a client the maximum amount of services for every dollar spent.
Despite the pandemic and the general crisis, new types of offices continue to gain popularity this year. In addition to large IT companies and freelancers, small and medium-sized businesses are becoming more active in renting coworking spaces.
We believe that in order to continue attracting residents, office property owners need to abandon long-term contracts in support of the daily needs of tenants.
Similarly to "office for the day" and "subscription office" formats, flexible offices allow teams to meet at office locations at the right time without overpaying for a long-term rent.
As uncovered by our internal research, the following formats are the most popular among tenants: permanent, team-assigned offices (38%), non-fixed seats in the hot-desk area (21.1%), separately booked meeting rooms (16.7%) and offices rented per day (8.6%). During the pandemic, there are still regular external users of additional services – renting sites for small events and negotiations.
It's time to compete not with the help of rental rates, but with the quality of service, variety of digital solutions, hybrid rental formats and even clean air in offices.
People take safety precautions, wear masks, treat their hands with antiseptics and use public transportation less often. Remote work is still present in our lives. However, there is no denying the fact that we are social beings. It means people will look for different opportunities to stay in touch with each other. It is high time to get out of Zoom.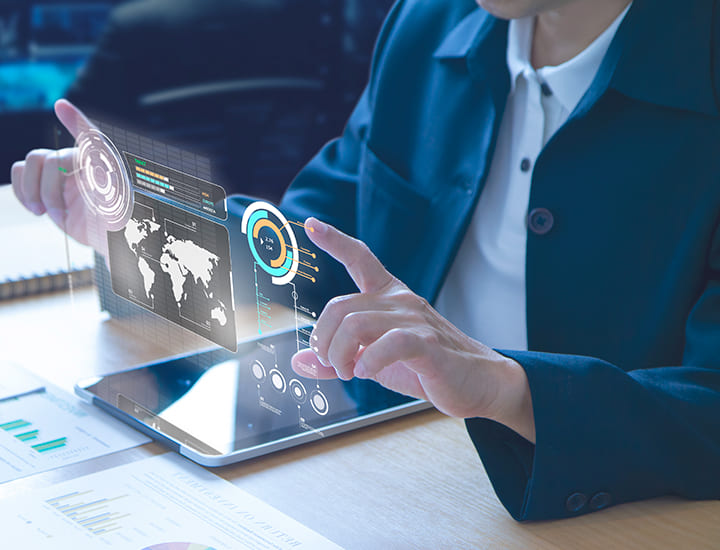 What's in store for real estate technology after almost two years of turmoil and innovation?
A number of experts from across the industry have shared their expectations regarding the future of PropTech in the survey.
All respondents unanimously claim real estate and technology will become even more closely intertwined. For many, 2022 will be a continuation of the broad trends we have seen since the beginning of the pandemic regarding the introduction of technology and new ways of working and living. Nevertheless, we can also expect transformations that we have not experienced before and progress in areas that have resisted change so far.
Zach Goodman, CEO of London Property Management Business TSP, is surprised by the low level of technology implementation in British real estate this year. "I suspect that in 2022 everything will be different," he said. "There will be a boom in leasing smart modular offices. It is a good idea to look for PropTech offerings that recognize home data and then use it to control utilities, such as air conditioning and heating. Energy prices are likely to hit the commercial sector, and in the winter, many will look for smarter ways to save".
Hallworth predicts that 2022 will be a year of accelerated growth that will translate into the rise of centrally managed systems delivering the cost-effectiveness and benefits of ESG.
The community will also make a substantial contribution to what the offices have to offer. Elian Lugassi, co-founder and CEO of Tenco Experience Software Witco, says that it will bring about the growth of hybrid work: "Companies and landlords will be more inclined to provide a sense of community because we don't have one at home."
She highlights a clear change in priorities among her clients. Witco users are able to choose the features that suit their needs, with community features becoming more popular.
However, from the operational point of view, the sector is still in its infancy. Gabriel Macmillan, CEO of Equiem, makes two assumptions about this. First, there will be more "space placement" in the office. Landlords will be more strategic about what users want to achieve while they are there and provide space for those needs.
Second, landlords can expect people to take several approaches to physical presence in the office: "The state of Covid will determine the budget of the office," says McMillan. "Part of the market will try to close deals, expecting that the pandemic will be more controlled by 2023. The rest will sign flexible leases or extend their current ones until there is more stability. "
According to Andrew Ackermann, senior advisor of Second Century Ventures and venture partner of Dreamit Urbantech, 2022 will be "the year when virtual reality becomes smarter." The visualization of what the work space looks like – its layout, furniture and decoration – is still mainly a manual process, but not for long.
Technologies have reached the point where they can be automated. For instance, a prospective customer can answer a few questions from an AI-powered interior decorator and subsequently get the space furnished in accordance with the preferences discussed. Another example of technology use might be the following: a landlord can create a number of virtual productions adapted to different types of tenants/ buyers at the same cost or even less.
Maciej Kranz, CTO at Kone, expects flexibility in buildings to be a priority, as people's lives continue to change. According to him, the intelligent infrastructure will enable better understanding of the users' needs and habits.
"In general, adaptability will still be important. Almost all aspects of the city life – shops, offices, homes – had to implement changes. When needs become different, it is necessary to adjust the equipment in the building. Elevators can learn and provide more intuitive instructions for users, relying on data as well as on the way people work and behave. "
On the other hand, Furness, founder and CEO of Essensys, believes 2022 will be the time when PropTech strategies start showing tangible results. He says: "As COVID-19 becomes another catalyst for changes, in 2022 the industry must shift from the general theory of the benefits of digital transformation and enter an era of digital reality."
"Technology will continue to address the pain points associated with efficiency, productivity, decision-making, scalability and employee engagement in the workplace. But it will go beyond that and become the basis of all advanced business practices."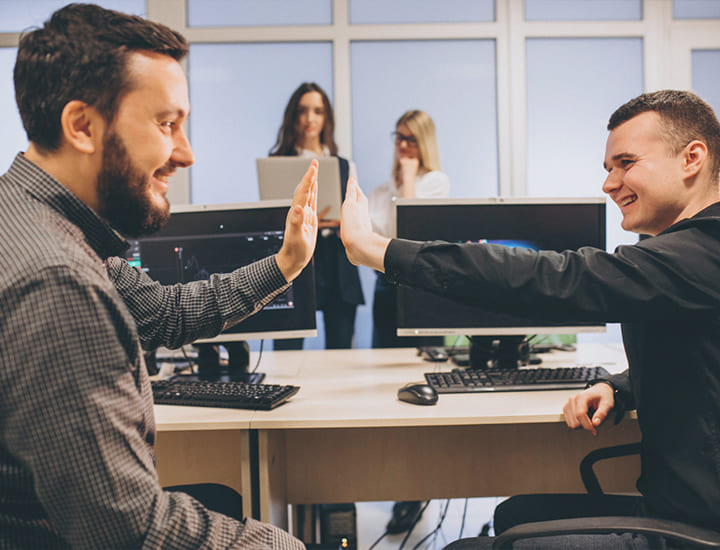 How BandaPixels can help real estate companies to develop in the post-pandemic world
BandaPixels is a software development company that helps clients accelerate their growth by creating robust web services tailored to their mission-critical needs. 
Our highly professional teams are experienced in developing top-grade digital products in diverse technology stacks and nearly all business domains. Hospitality and real estate are the key sectors we serve. The portfolio of the company includes a lot of successfully fulfilled projects in these industries. BandaPixels is able to bring your business idea to life and get fast returns on investments in IT, as cost efficiency is one of our strengths.
Don't hesitate to contact us and discuss how we can contribute to your success.
We are here to help, around the clock, every day.
Related articles
Last articles
Fill out the form and receive the book by email
Error: Contact form not found.