How Technology Helps Real Estate Companies Improve Profits
While renting, selling, managing and promoting property adopting digital solutions is proven to increase speed and operational efficiency 
Real estate companies encounter a large number of time-consuming tasks on their way to closing the deal. Tedious routine of listing property on multiple resources, figuring out sales funnels and marketing efforts, communication with prospects and keeping property management under control seem to leave very little time for performance analysis and business strategy development. Versatile nature of technology makes it possible to address multiple demands of business entities in real estate, increase efficiency and boost growth. In this article, we will take a look at the advantages of CRM and ERP solutions in streamlining business operations and marketing efforts as well as opportunities of custom web services for tackling industry-specific challenges.
Whether you are a real estate agent trying to sell more, a landlord looking for better returns on investments or a property business trying to give your facility management system an upgrade, you might currently feel outpaced by rapidly evolving customer demand and be looking for efficient ways to change the situation to your advantage.
Real estate sector is known for its fierce competition, and maintaining a competitive edge over your competitors without resorting to proptech (property technology) is likely to remain an unattainable goal.
Technological advancements in the industry are driven by the need to process enormous volumes of data fast and meet the expectations of clients who are getting tech-savvy with the speed of light.
So, What Kind of Financial Benefits is Proptech Able to Bring About?
Integrating advanced technological solutions into business operations accelerates performance, builds up customer satisfaction and makes the company look more appealing for prospective clients and investors.
Adopting digital solutions is proven to increase speed and operational efficiency for real estate companies through the automation of critical processes and elimination of error. These ease the workload of the employees and free them up to concentrate on more strategic tasks.
Reducing manual intervention helps to cut business operating costs by delivering a wide spectrum of repetitive services and solutions across multiple functional areas.
On top of that, technology reduces investment and operating risks by refining decision-making via a wide range of data-oriented functionalities that simplify data collection, categorizing and interpreting.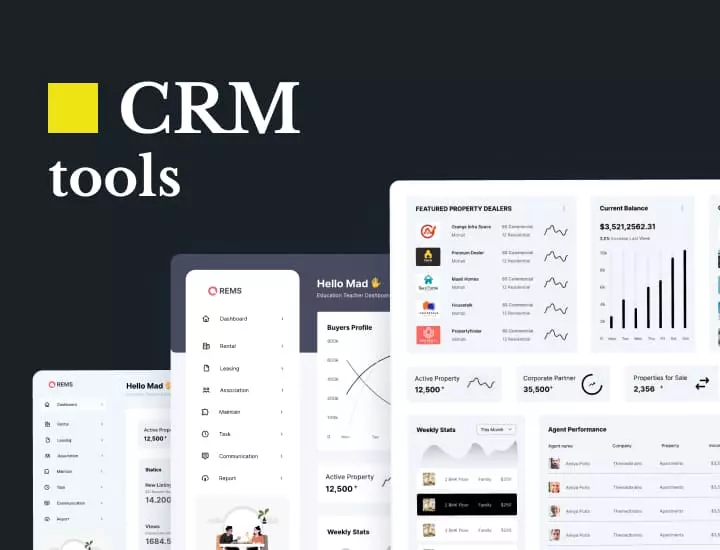 CRM Tools
Being highly client-oriented, all types of businesses in real estate will leverage streamlined customer relationship management (CRM), as it lets them focus all their attention on the client.
A digital CRM solution is a must-have for real estate companies that strive to offer outstanding customer service, produce more leads, increase the conversion rate together with the client retention rate.
According to recent studies, applying digital CRM systems results in a 29% increase in sales, boosts sales productivity by 34%, whereas sales accuracy goes up by 42%.
With all the above improvements, businesses can expect a potential increase in conversion rates up to 300%, while sales cycles decrease by 8 to 14%.
Digital CRM tools address the real estate business needs with the following functionality:
Lead Management System
Lead management is the critical stage of the sales cycle that embraces attracting and converting prospective customers. Modernizing this process with a custom digital solution will significantly simplify the lead generation and result in a much higher conversion rate. This goal is achieved by the following features:
Unified lead management. Technology gives an opportunity to capture and combine lead details from multiple channels, including web forms, phone calls, social media platforms and emails. It also automates assigning the leads to the sales teams depending on specific predefined criteria. Such a single lead database enables the sales team to manage all the leads, prevents duplication and excludes the possibility of reaching out to a single lead by several sales reps.
Predefined lead qualification. With CRM functionality, it is possible to sort out leads, analyze and visualize them using custom criteria. The logic will automatically sort out all collected leads and exclude irrelevant ones. The qualified leads are automatically moved into the sales funnel and assigned to the salesperson based on their availability and priority levels. This functionality reduces the chance of your salespeople interacting with poor quality leads and boosts overall productivity level.
Lead performance tracking. In addition, it is possible to monitor the progress of lead generation with the aim of subsequent adjustment of marketing strategy. Tracking marketing performance helps business owners get the greatest return on investment. The web solution provides the means for creating reports and dashboards to evaluate the lead management system in real time and with selected parameters. Furthermore, the reports feature makes it possible to acquire data on the performance of your leads and employees within a specific time frame.
Contact Management and Customer Segmentation
This functionality enables storing the customers' data and information relevant to the client.
Employee Performance Tracking
Estimatedly, the integration of CRM tools into business processes will double the efficiency of employees, as minimizing the time that employees devote to manual tasks contributes to the efficiency of employee turnover.
Email Management
Automates sending emails, newsletters and updates to clients.
Sales CRM Automation
Allows creating visual dashboards that show the full picture of the sales funnel. It is possible to monitor the progress of the deals, add tasks, schedule meetings using the information from deal cards and make appointments.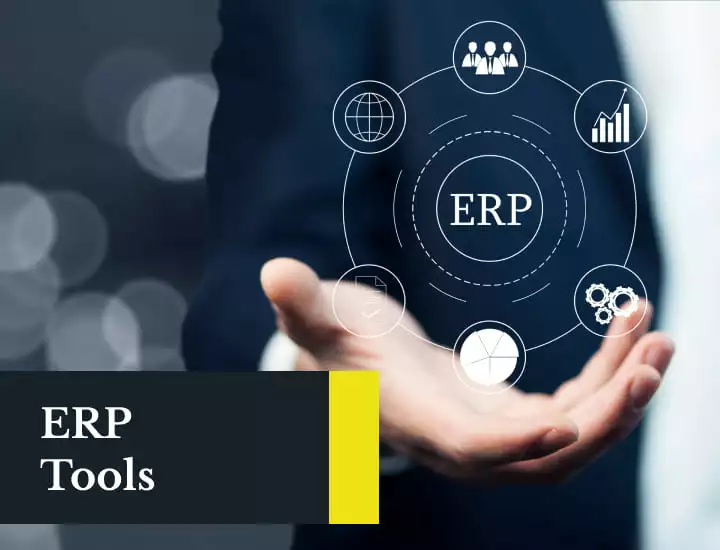 ERP Tools
Another digital aspect of maximizing business performance in real estate is ERP tools. They are aimed at processing extensive volumes of data across different sections of the company and automating business mechanisms like sales, HR, procurement, inventory, etc. It helps businesses to stay in control of numerous financial aspects and enables informed decision-making to boost revenue and reduce the operational costs for the business.
Features of an effective ERP system for real estate:
Finance management: Cloud-based ERP systems collect real-time data from accounting and sales departments and present it in custom visual dashboards that can give an estimation of assets, payables, profit & loss, record and balance. It also offers insights for project-wise fund planning, tax deduction/payment, and regulatory compliances.
Property management: this system gives an opportunity to keep accurate records of all your properties with the automatic update of the database.
Revenue management: the ERP functionality for the real estate industry provides accurate and transparent revenue forecasts.
Broker management: an ERP tool helps to accurately track, manage and budget your existing property by entrusting it to the brokers.
Entity management: ERP software gives full control of your property development projects, contributing to higher profitability and making cost control more efficient.
Customer portal: gives an opportunity to store data about customers, their purchases, credit history and private information.
Booking management: the system assists project owners in operating sales activities and bookings around all project categories, e.g. Villas, Residential, Commercial, etc.
Agent management: the solution enables land companies to handle multiple schemes within one project, supervise accommodation rates and inform the clients about new locations.
Sales and transaction module: the feature allows you to place an order, make deals, organize your schedule, get updates for payment stages, commission to different partners, employees, etc.
Real estate ERP tools, together with real estate CRM solutions, foster strong digital capabilities for raising productivity, significantly boost customer satisfaction and help businesses to maintain good relationships with existing and potential clients.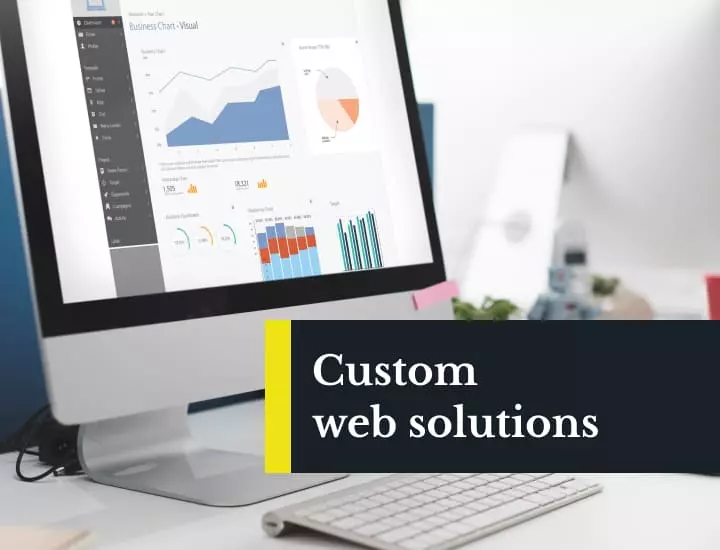 Custom web solutions for real estate present endless opportunities for creating a unique online presence tailored to your specific needs.
Custom web services for real estate agents and agencies tend to focus on solving critical tasks and include tools for:
multiple listing service (MLS) and IDX integrations;
customer relationship management (CRM);
creating customizable and targeted marketing campaigns;
building a property-centric database that helps agents search properties, create branded reports, and access local market activity across the country;
geolocation and interactive sorting with Google maps;
accounting and document turnover;
digital document management and E-signature integration for closing deals faster.
The most efficient digital features for raising customer satisfaction are:
convenient listings and facilities search with powerful filtering options based on a range of criteria (distance, property type, size, etc.);
AI chatbots and virtual contact centers to engage in real-time with prospects 24/7. The amount of missed opportunities due to traditional leasing practices is a varying 40-60%.
Web solutions for property rental and facility management businesses
Property rental and facilities management businesses have to cope with a large number of time-consuming tasks, and automation of every possible operation is likely to become a game-changer in terms of scaling up. Going digital simplifies your to-do list by following functionality:
Accounting and document management to generate invoices, collect payments and track past transactions. Alert system informs about overdue rent payments, lease agreements that are about to expire, upcoming routine maintenance tasks and more such reminders.
Online payment systems integrations.
Reliable communication channels.
Online marketing tools for posting properties on online listing sites and social media marketing.
Project management systems that allow landlords to schedule and keep track of numerous events, including property showings, tenant meetings and maintenance appointments.
Asset management and equipment tracking.
Qualified contractors sourcing.
Optimized repair and maintenance expenses.
Internet of things (IoT).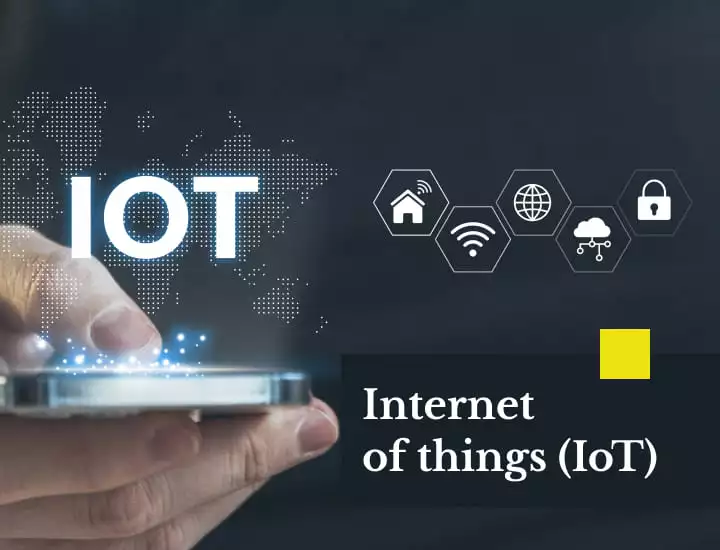 Internet of Things (IoT)
Internet of things (IoT) is a network of sensors and smart devices connected with each other and a cloud to collect, analyze and evaluate data. The possibilities presented by IoT technology will be extremely beneficial for businesses that own and manage residences, hotels and office buildings.
Making use of each smart device within the property, the IoT technology presents benefits in terms of:
Increased security – with the customization option for the specific needs of a homeowner. For example, possibility to view video from security cameras and lock doors remotely.
Energy-saving practices – self-regulating lighting, heating and cooling, enabled by this technology, not only make the accommodation more attractive for inhabitants but also make utility bills less pricey and reduce the property's carbon footprint. Applying energy-efficient smart technology based on the IoT translates into sufficiently increased net operating income (NOI).
Maintenance and repair optimization – smart building management system, enabled by IoT technology, goes beyond traditional automation in its possibilities. The tool can utilize on-site sensor data from elevators, chillers, pumps, exhaust fans, boilers, water meters, HVAC systems, lighting and more to control energy consumption, schedule maintenance if required, monitor air quality, estimate occupancy counts and minimize damage from potential leaks.
Workplace optimization – due to its ability to analyze huge amounts of data in real-time, the Internet of Things may be used to optimize workplaces as well. It gives an opportunity to determine rooms and offices that are not used by the employees very often. This function can save money for a tenant by eliminating unused space as well as facility management, who can rent the space to another team.
Increased resale value – implementing smart solutions in individual dwellings or office buildings can add to their resale value and give them a competitive edge by making them more appealing to potential buyers.
Maximize your revenue potential with custom web services
Development specialists at our company have strong expertise in creating various digital solutions for real estate, and we have already helped a number of SMEs to streamline their operation processes and increase productivity. In our Projects section you will find a detailed outline of several interesting web services developed by our team in the real estate domain. So, have a look if you would like an insight into our project experience.
by Vlada Hladyr
We are here to help, around the clock, every day.
Related articles
Last articles
Fill out the form and receive the book by email
Error: Contact form not found.