UX/UI Design
UI and UX Design Services Company that Creates Lasting Impression on your Users
Enhance your Brand with Exceptional Design
BandaPixels is a leading UI/UX designing company dedicated to creating visually stunning and highly functional digital experiences. With our expertise and passion for design, we transform ideas into captivating user experience design services that drive customer engagement and satisfaction.
Comprehensive Design Solutions
At BandaPixels, we offer a wide range of UI/UX design services that cater to diverse business needs. Whether you need a mobile app design service, web design, or product UI design, we have the expertise to bring your vision to life. Our team excels in creating user-centric designs that are not only aesthetically pleasing but also functional and intuitive.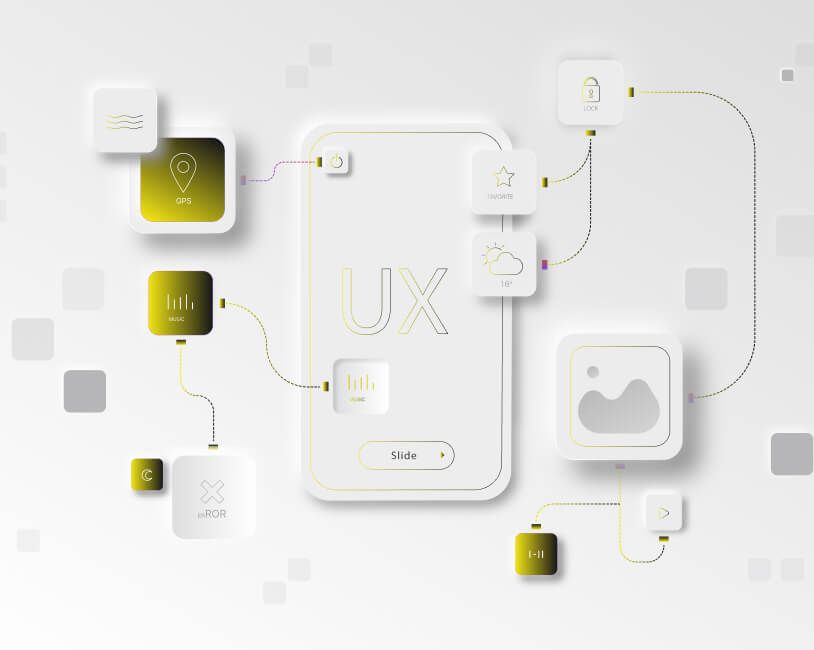 Project workflow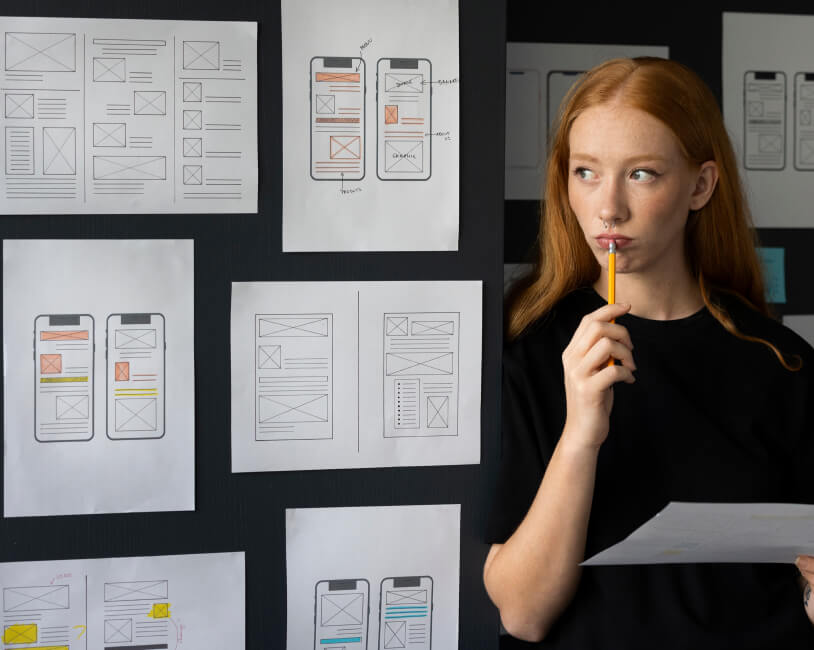 Why is digital transformation important?
When it comes to UI and UX design, choosing the right partner is crucial. BandaPixels stands out as the best UI/UX design company for several reasons:
Expertise.

Our team consists of highly skilled designers and UX experts who have a deep understanding of human psychology and user behavior.

Collaboration.

We believe in close collaboration with our clients throughout the design process, ensuring transparency and alignment with your goals.

Result-driven.

Our designs are not only visually stunning but also strategically crafted to achieve your business objectives, whether it's increasing conversions or improving user engagement.

Agile Approach.

We follow an agile methodology, allowing us to adapt and iterate quickly, ensuring that the final design exceeds your expectations.
Arxonas – Tax Management
Arxonas was born out of the desire to finally create a holistic management solution, specially tailored to the needs of tax firms.
DCR – Business Platform
The goal was to make the platform modern and intuitive without significant changes for the sake of existing customers' convenience.
Cryptocurrency analytics
Cryptocurrency analytics application that provides users with a comprehensive solution for accessing real-time data and analytics on the cryptocurrency market.
Our UI/UX design services include:
Web Design:

Our talented team creates visually stunning and highly functional website interfaces. We leverage the latest design trends and technologies to ensure seamless user experiences across platforms and devices. From wireframing to interactive elements, we pay meticulous attention to detail for intuitive and engaging designs.

Mobile App Design:

We specialize in user-friendly and visually appealing mobile app interfaces. Our team understands the unique challenges of mobile design and develops interfaces that provide a seamless user experience. Whether it's for iOS or Android, we create captivating designs that make your app stand out.

Custom Digital Product Design:

Our user-centric approach ensures that the design aligns with your business objectives. Through thorough user research, we create tailored interfaces that enhance user satisfaction and drive conversions for software applications, SaaS platforms, and e-commerce websites.

UI/UX Consulting:

Our experienced consultants provide expert guidance on various aspects of user experience design. From information architecture to usability testing, we help identify pain points and opportunities for improvement. We develop strategies to maximize the impact of your digital products and services.

Redesign and Modernization Services:

Our services breathe new life into existing digital products or websites. We analyze your current design, conduct usability audits, and provide recommendations for enhancing the user experience. Our goal is to create a fresh and modern design that meets evolving user needs and aligns with your brand identity.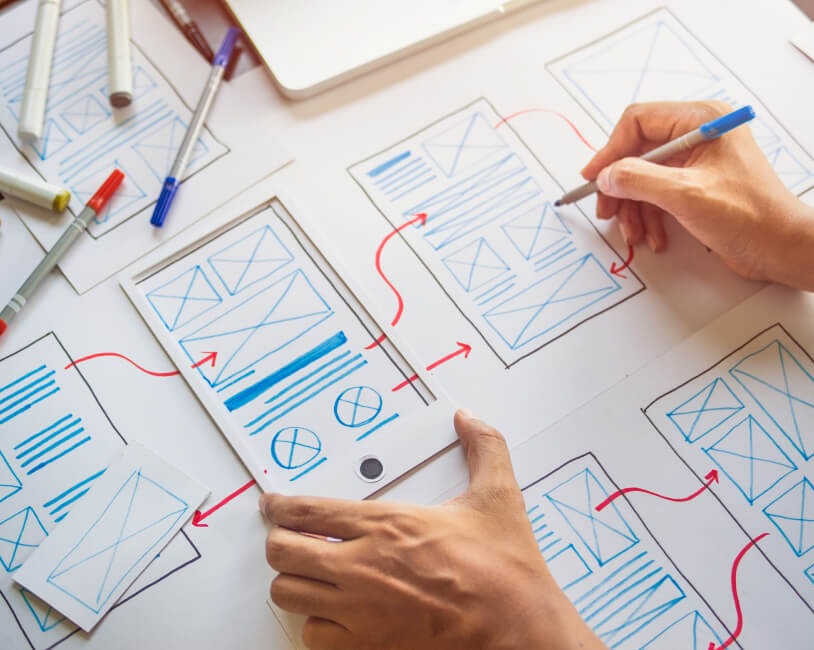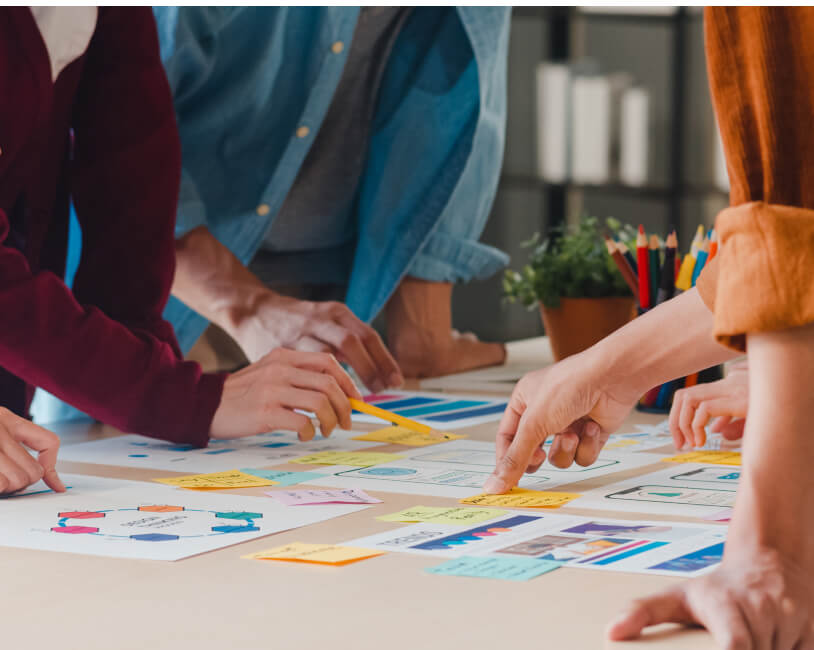 How We Deliver UI and UX Services
At BandaPixels, we have a systematic approach to delivering exceptional UI and UX services. Our process ensures that we understand your unique requirements, collaborate closely with you throughout the project, and deliver results that exceed your expectations.
Discovery and Research
We start by conducting in-depth research to gain insights into your target audience, industry trends, and competitors. Our team collaborates with you to understand your business goals, user needs, and desired outcomes. This research forms the foundation of our design strategy, allowing us to create tailored solutions that address specific user pain points and meet your business objectives.
Wireframing and Prototyping
Based on the insights gathered, we create wireframes and interactive prototypes that showcase the structure, flow, and functionality of the user interface. This iterative process allows us to fine-tune the design, gather feedback, and make necessary adjustments before moving forward. Through wireframing and prototyping, we ensure that the user experience is intuitive, efficient, and enjoyable.
Visual Design and Branding
Our talented designers bring the wireframes to life by creating visually stunning interfaces that align with your brand identity. We pay attention to typography, color schemes, imagery, and other visual elements to create a cohesive and engaging user interface. By incorporating your brand guidelines and design preferences, we ensure that the final design reflects your unique brand identity.
Development and Testing
Our design team collaborates closely with our development team to ensure seamless implementation of the UI and UX design. Rigorous testing is conducted to identify and resolve any usability issues, ensuring a smooth user experience across different devices and platforms. We use industry-standard development practices and employ the latest technologies to bring the design to life with functionality and performance.
Continuous Collaboration and Iteration
We believe in continuous collaboration throughout the project, seeking feedback and incorporating changes based on your input. Our iterative approach allows us to refine the design, address any concerns, and make enhancements to optimize the user experience. We value your input and aim to create a collaborative partnership to ensure that the final design meets your expectations and delivers exceptional results.
TAKE YOUR USER EXPERIENCE TO THE NEXT LEVEL
Experience the best UI/UX design services with BandaPixels! Whether you need UI development services, interface design software, or comprehensive UX/UI consulting, we have the expertise to deliver outstanding results. Let us help you transform your vision into a remarkable digital experience that resonates with your audience and sets you apart from the competition.
Contact us now to discuss your project requirements and take the first step towards creating exceptional digital experiences that leave a lasting impression on your users.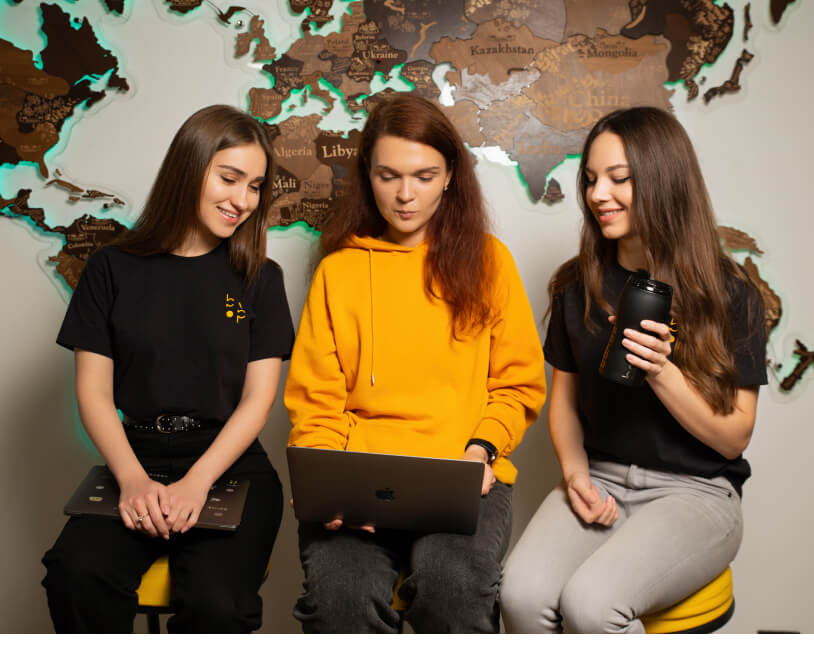 Tech stack
Frameworks
Angular 2+

React
Languages & Technologies
Javascript

Typescript

GraphQL

Websocket
Design platforms
Figma

Adobe Illustrator

Adobe Photoshop

Miro
Fill out the form and receive the book by email
Error: Contact form not found.