How to Achieve Greater Sustainability of Your Business with Technology
The article breaks down the importance of sustainability in the real estate industry and offers practical technology solutions to achieve it
As Environmental, Social, and Governance (ESG) issues have recently become a top focus across the globe, companies are urged to take action in response to the changing investor, customer, and employee expectations. A recent Outlook Survey conducted by Deloitte Center for Financial Services has discovered that 60% of respondents engaged in real estate believe that ESG initiatives are bringing in new business opportunities for their companies, whereas 50% of them expressed confidence that these initiatives also give them a competitive advantage.
Why is ESG Important for the Real Estate Sector?
Architecture 2030i, a non-profit environmental advocacy group, has found out that buildings account for roughly 40% of global carbon dioxide emissions annually. 28% of these stem from building operations, and the remaining 11% are caused by construction processes and building materials.
Now European countries are introducing tighter regulation and setting more demanding standards for developers and owners of property. For instance, in Germany, the European Energy Performance of Buildings Directive (GebäudeEnergieGesetz) aims to reduce the environmental footprint of the construction industry by establishing numerous building efficiency regulations.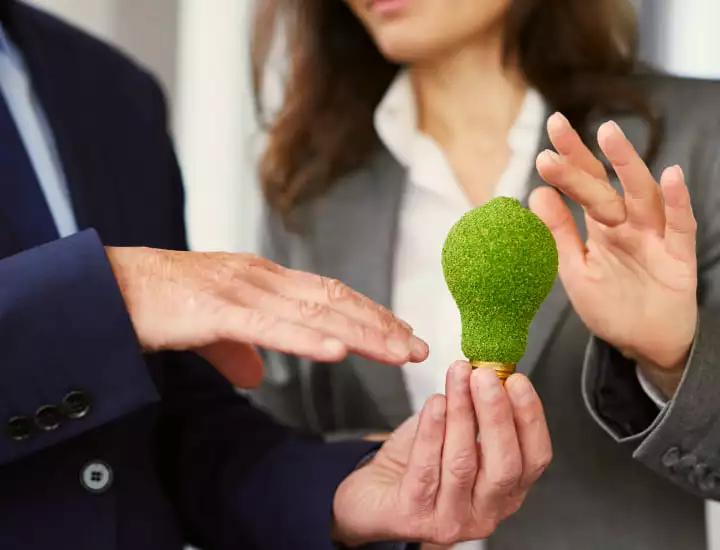 Consumer and investor preferences
While government regulatory requirements for companies/organizations to reduce their negative impact on the environment are becoming tougher, consumer and investor preferences are experiencing a dramatic shift as well. In particular, millennials are getting increasingly proactive regarding green practices and sustainability and this aspect is strongly influencing their buying and investment choices. As revealed by the survey by the American National Association of Homebuilders (2021), the majority of buyers prefer "green" when given the option to choose. What's more, buyers are ready to pay more for "green" extras that will help to save on utility costs in the future and for health and wellness certified homes. These trends are also penetrating commercial real estate segments and have already caused many property firms to adhere to a net-zero carbon principle in their new buildings. buildings will be net-zero carbon.
Travelers' preference
Today's travelers are showing an increasing concern with the social responsibility of companies which can't but cause changes in the hospitality industry. As uncovered by Google Insights, more than half of travelers surveyed stated that environmental and sustainability factors influence their traveling plans. According to a Booking.com research, 71% of guests planned to travel "greener" and more than half indicated that they are determined to make more environmentally conscious travel choices in the next year.
This further illuminates that making more sustainable accommodation choices is just the beginning.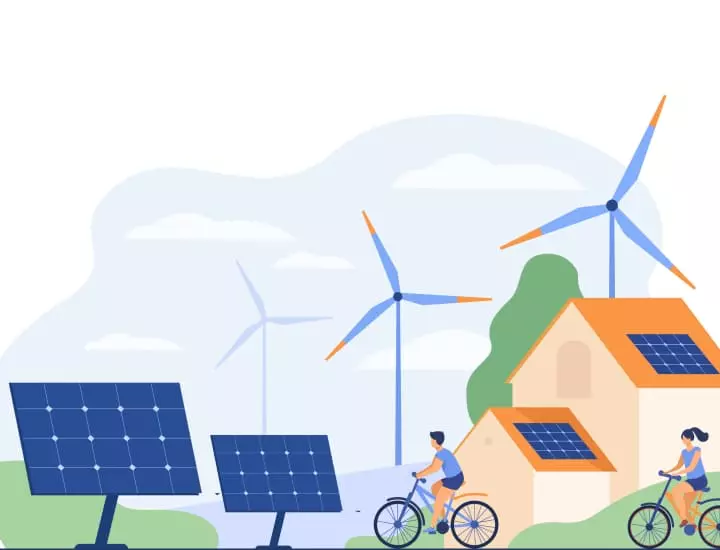 73% of respondents are inclined to choose an accommodation provided that it has already introduced some sustainability practices.
40% of travelers wish travel booking sites used a clear label of the level of sustainability of the accommodation.
37% prefer to be able to use a sustainable filter option on travel booking sites.
35% would like travel companies to provide tips on sustainable practices while traveling.
72% of respondents believe travel companies should offer more sustainable lodging choices.
41% of travelers report having very little or no understanding of how to find sustainable travel options.
33% expressed no desire to think about sustainability on vacation, as they view it as an opportunity to relax and escape from everyday life.
32% admit that they don't know how to make their traveling experience more sustainable.
The figures above reveal the fact that people are becoming increasingly aware of sustainability matters and assume personal responsibility for their own travel behavior. Moreover, they are ready to take necessary actions to reduce their impact on the environment not only in their home surroundings but also while traveling. Besides, they expect the same course of actions taken by the travel and lodging businesses, which is proved by the fact that two thirds of respondents favor accommodations with a sustainability accreditation from a reputable third party.
Sustainable travel intentions vs Impactful actions
In order to cut down waste and single-use items during their trips, travelers are ready to make more considerate choices.
83% of guests are willing to minimize their energy consumption by not using air conditioning and lights when they are not in the room.
79% would like to use more environmentally friendly means of transport, such as walking, cycling, public transport or rental cars.
76% are committed to bringing down their water consumption by reusing towels or skipping daily room cleaning.
69% are keen to reduce the overall carbon footprint of their trip and are prepared to bear extra costs for that.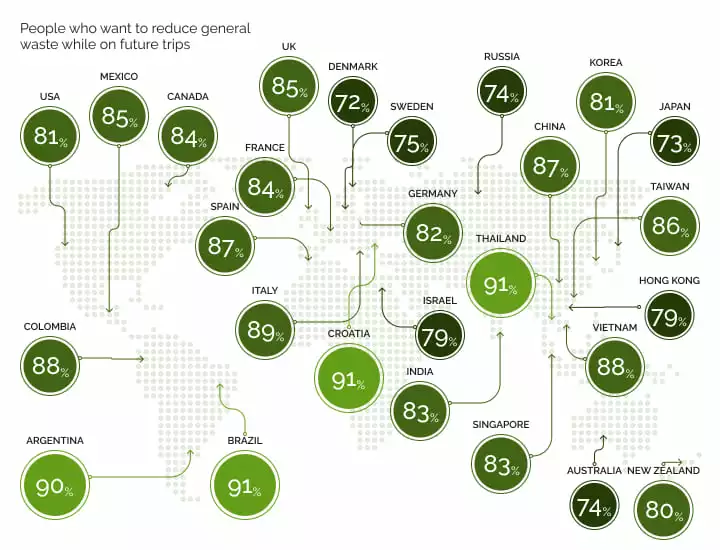 Travelers' sustainability-focused intentions for future trips are reinforced by actions taken during their recent travel towards reducing their negative impact.
Travelers report taking the following steps during trips over the last 12 months:
45% deliberately turned off the air conditioning or the heater in their accommodation when they weren't in.
43% brought their own reusable water bottle with them to avoid buying bottled water while on vacation.
40% reused the same towel to reduce water usage.
42% shopped at small independent stores to support the local economy during their travels.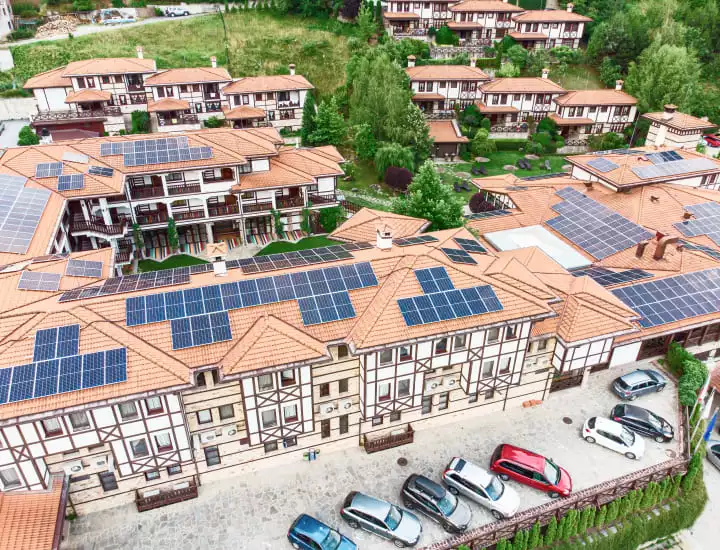 What do customers expect from the lodging businesses?
What's more, travelers' focus on sustainability translates not only into their behavior change but also into the way they see the places they stay at. They believe that lodging businesses should provide sustainable services and facilitate "green" practices for their guests. 53% of customers admit being annoyed if they can't act in a sustainable way at the venue, for example, when recycling facilities are not offered or only single-use plastics are available.
In comparison with the previous year, there is a marked increase in the preference for sustainability-conscious venues.
Global travelers believe accommodation providers should be taking the following actions to help protect the world and local communities:

How do lodging businesses view sustainability?
Additional research from Booking.com reveals that accommodation providers and their guests equally prioritize sustainability, which is proved by 82% of lodging businesses and 83% of travelers considering sustainability initiatives in the hospitality industry to be important. Nevertheless, only 31% of accommodation providers actively inform potential guests about their sustainability efforts, usually during check-in (59%).
Top reasons accommodation providers are not communicating their sustainability efforts to guests are:
33% don't believe they do enough that is worth communicating to guests.
32% don't think their guests are interested.
28% are concerned that their guests may find the communication patronizing.
These reservations voiced by accommodation providers highlight the fact that the hospitality industry has a lot of challenges to overcome in terms of making sustainability information easier to access for customers. This information should be available at initial stages of the booking, as it influences the travelers' decision-making process.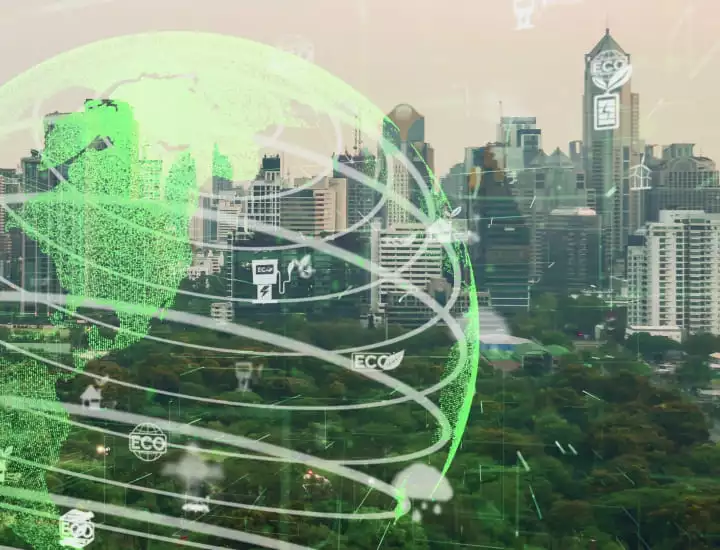 How to Become a Sustainable Real Estate Business and Comply with ESG Standards Using Technology?
Before jumping to the optimization possibilities through technology, we need to clarify the concept of sustainable buildings.
Sustainability in real estate implies creating and using more resource-efficient ways of construction, operation, maintenance, renovation, and demolition of buildings. An increased efficiency of a sustainable building is achieved by technology use and modification of guest/tenant behavior in order to cut down on resource consumption in construction and operations.
According to the definition by A Finance and Policy Blueprint for Emerging Markets, a green building should meet the following criteria:
1. Receive green certification according to one of the internationally recognised standards or an approved national one.
2. Possess at least 20% bigger resource efficiency in comparison with a baseline building without resource-efficient design.
3. Able to quantitatively report impact metrics, such as energy, water and materials savings, and greenhouse gas emissions reductions.
To meet the requirements of a lower-carbon economy, the real estate industry participants/players could take the following steps: gather and assess data on the environmental impacts of building operations, explore and implement resource efficiencies, and finally partner with developers who use sustainable practices and materials.
Technology has a huge potential in helping lodging businesses to generate their sustainability impact. There are several major ways to achieve it.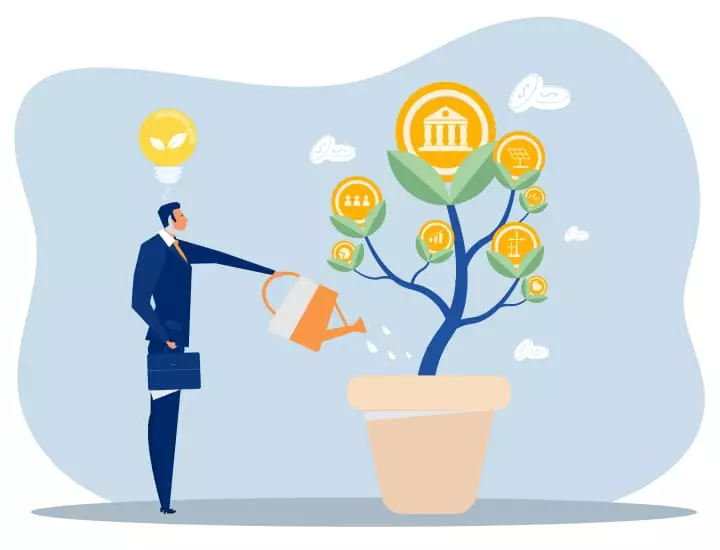 Continuous performance monitoring
It is hardly possible to reduce or improve anything without thorough real-time recording and monitoring of what exactly is being consumed and wasted. Therefore, in order to optimize building performance, it is essential to have technology for tracking important preset factors (e.g. temperature, pressure, etc.) that provides instant alerts when breakdowns, faults or inefficiencies take place. It enables having instant feedback and taking immediate action if needed compared to dealing with the problem after a lot of resources have already been wasted.
Proper submetering
Utilities account for a lion share of property management costs. For instance, they rank the second among the highest costs of the hotel, so cutting these expenses will be a win-win solution for property owners. Energy conservation not only allows them to save money but also reduces their carbon footprint, making a significant contribution to the sustainability initiative.
Submeters monitor and record utility consumption (electricity, chilled water, hot water, etc.) in certain parts of the building or for specific systems and send data in increments (usually every 15 minutes) for analysis. Submetering helps to reach an optimal balance between business activity and utility usage, discover inefficiency issues like simultaneous heating and cooling and make sure that conservation activities actually take place.
Occupancy sensors
One of the major issues the property owners face is wasted space – areas of the building that are hardly used by tenants and extra energy consumption associated with it. According to the industry statistics, around 65% of the energy is consumed by heating, ventilation, air conditioning (HVAC) and lighting of a hotel building. Property owners can leverage the energy management system to reduce overall energy consumption. IoT-based technology uses data collected from various sensors across the venue, such as thermal occupancy sensors, motion detection, and network presence sensing to identify improper energy use in order to decrease energy intensity of the building.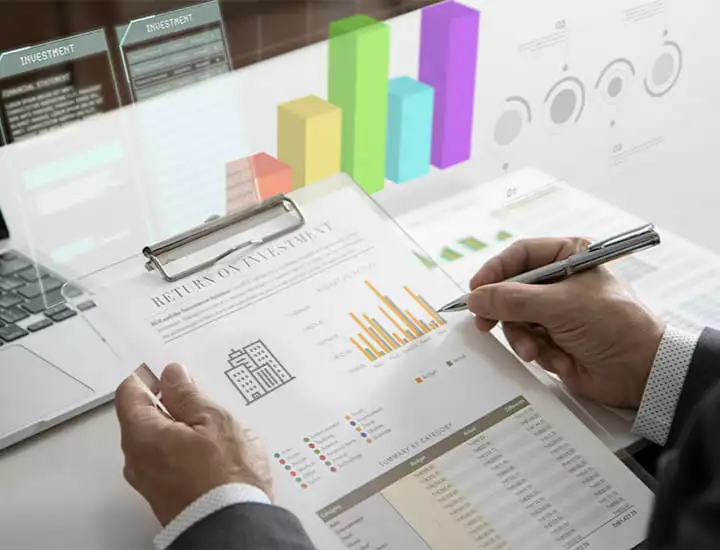 Big data analytics
We all are aware of the importance of data collection and monitoring various aspects of building operation. Yet, the crucial point is data analysis and interpretation. Without making sense of the patterns shown by data gathering it is impossible to optimize the performance of physical infrastructure and reach a higher sustainability level. So, having a powerful tool for advanced analytics will enable property owners to make accurate data-driven decisions, take full control of their resource efficiency, as well as report on essential impact metrics.
Customers and employees engagement
Technology is a powerful tool not only for managing the bricks-and-mortar element of your business but also its social aspect.
A building itself doesn't consume energy and water or pollutes the environment. All these happen because of humans that use the property. So, to achieve greater sustainability, it is essential to make your staff and tenants/ guests aware of their environmental footprint and ways to reduce it. The best way to do it is to have an application that integrates real-time data with tips for positive behavioral change and shows people how easy it is to contribute to energy savings and a 'greener' environment.
Avoiding food and beverage waste
This issue appears to be more serious than one might think. The majority of kitchens typically waste 5-15% of the food purchased. Food and organic waste account for about 50% of the waste volume of the hotel. As for the large hotels, they are reported to throw away more than 1000 kg each day.
A food and beverage waste management solution will allow hotels to track, measure, classify and ultimately cut down the amount of waste and costs respectively.
Wrap Up
Starting your sustainability journey may seem quite a daunting experience if you don't have a reliable IT partner. You might feel at sea and be not sure how to embark on your digital journey. Share your concerns with us. BandaPixels is a team of professionals that are highly competent in full cycle development, starting from concept validation and strategy guidance to quality assurance of a delivered product. We are committed to our partners' success and invested in delivering value at every single stage of a development process. You can leverage our extensive experience in creating robust solutions in the real estate business domain. Don't take our words for granted, explore real projects that we created for our clients in the real estate and hotel industry.
by Vlada Hladyr
We are here to help, around the clock, every day.
Related articles
Last articles
Fill out the form and receive the book by email
Error: Contact form not found.