Best Investment Practices in Technology for Hotels
With travel restrictions easing up all over the world, the investors' interest in the hospitality sector is building up
With travel restrictions easing up all over the world, the investors' interest in the hospitality sector is building up. Venture funding is directed towards lodging businesses as well as travel and hospitality tech start-ups. The latter are attracting solid investments due to the hotel digitalization trend that has been going strong in the last few years. In the article, you will find the insights into recent investment activity in the hospitality sector and groundbreaking technology-driven business ideas that received substantial funding.
Investment Landscape of the Post-Pandemic Hospitality Industry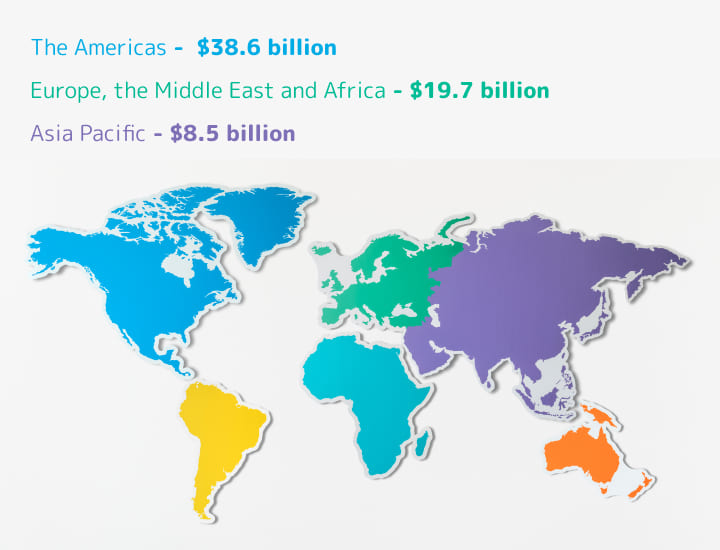 Despite the pandemic-driven affliction of on and off lockdowns, the hospitality industry hasn't come to a halt. A temporary slack was followed by rapid transactional growth in the last quarter of 2021. Overseas travel restrictions heated people's interest in local destinations, bringing the concept of staycation into fashion. Thus, in the UK, 46% of hotel transactions took place within the domestic market, mostly in coastal, rural and private estate venues. The same trend applies to other parts of the world.
At the same time, 2021 demonstrated a strong boost in lodging investments. Investment activity wasn't the same across regions, as it was influenced by different levels of strictness of COVID-related lockdowns. Let's dive deeper into facts and figures (the statistics were taken from JLL's Global Hotel Investment Outlook 2022).
The Americas hotel sector was leading in transaction volume that totalled $38.6 billion and translated into a 269% growth in comparison with 2020 and outpaced 2019 by 32%.
EMEA (Europe, the Middle East and Africa) comes second with $19.7 billion in hotel sales, which comprises around 30% of global transaction volume. The region demonstrates a 60% increase, compared to 2020, yet it remains down by 35% in comparison with 2019.
Asia Pacific accounted for 13% of the overall global volume of hotel sales that reached $8.5 billion. Despite the rise by 39% over 2020, the figure remains down by 40% in comparison with 2019.
Last year, the British hotel industry saw an 84.3% investment surge that totalled $4.14 billion pounds, almost reaching the 15-year average of $4.22 billion (according to Savills).

The majority of industry experts are unanimously optimistic about global investment forecasts for 2022:
The number of investors willing to put money into the lodging industry is going up because they view it as a precaution against inflation and an asset capable of yielding income.
The investors continue pursuing the leisure and resort segment of the hospitality market, as they are boasting the highest levels of demand. When compared to 2019, the sales activity of urban assets dropped by 22% in 2021, whereas transactions in resorts went up by 17%.
In 2022, the transaction volume is expected to outrun the last year's level by 35%-40%, as it is anticipated to follow the suit of the breakthrough of 2021.
Hotel Tech Start-Ups with a Competitive Edge
Besides pouring funds into bricks and mortar, investors are increasingly favoring hospitality tech startup companies that capitalize on the new needs of modern travelers: space and automation.
Together with the recovery of travel, the funding for start-ups in the industry soared. As uncovered by Skift's report on Venture Investment Trends in 2022, travel start-ups attracted $8.6B in 2021, which is 73% more than in 2020 and shortly below the 2019 level.
Below, we are detailing several fast-growing tech start-ups disrupting the hospitality market.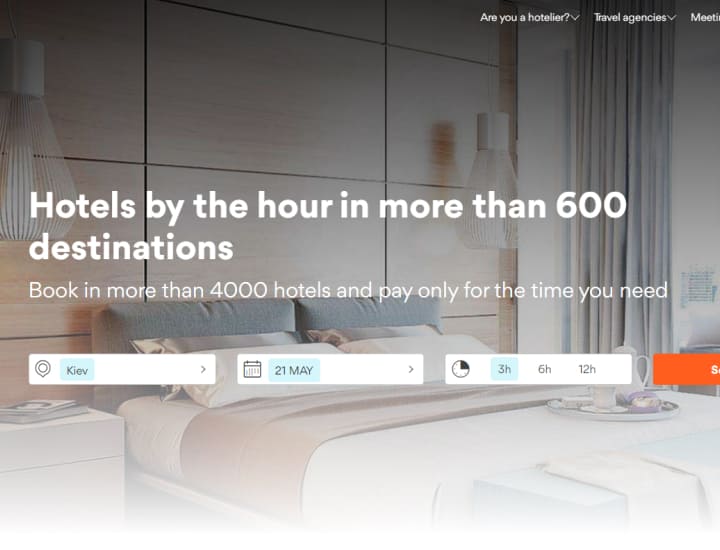 Details:
Funding amount: $18,473,397
Number of funding rounds: 7
BYHOURS is a Spanish start-up that pioneered the idea of micro-stays at hotels. The platform allows customers to book a hotel room for 3, 6 or 12 hours in more than 600 destinations. Their innovative business model powered fast growth and enabled them to expand overseas by establishing partnerships with around 3000 hotels in Europe, Latin America and some key cities in the Middle East.
The concept of paying per use caught on very fast, and over 250,000 people have already used the service.
The customers opt for BYHOURS because of the following benefits:
-instant booking confirmation;
opportunity to save up to 70% of the nightly rate and still enjoy the services included within the hotel;
a 24-hour cancellation policy at no extra cost;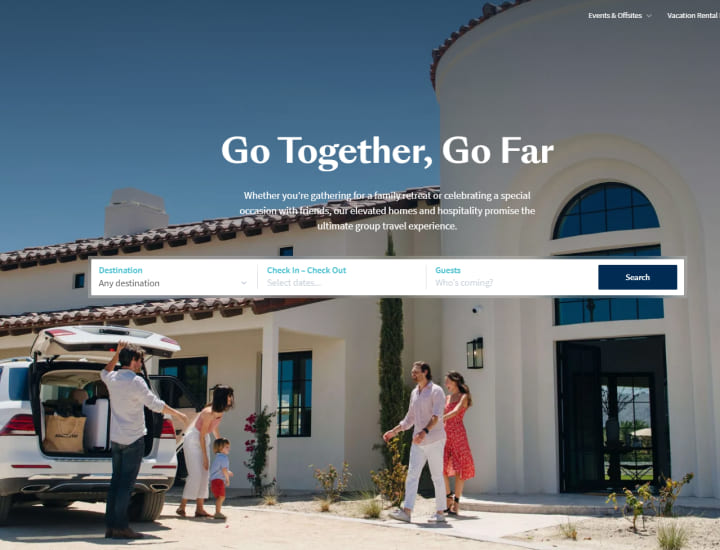 Details:
Funding amount: $26,000,000
Number of funding rounds: 3
AvantStay is a technology-driven state-of-the-art hospitality platform that provides highly customized group travel experiences. The company partners with the owners of hotels, villas and vacation homes to offer venues for hosting family vacations and special occasions. The lodgings, located in 31 destinations, are meant for small and medium-sized groups of travelers (along with their pets). AvantStay picks the venues in the most demanded destinations and manages all aspects of their operation: renovations, design, marketing and finance. The start-up employs a technology-based approach to drive bookings, optimize internal workflow and enhance the guest experience. While the clients enjoy a memorable experience at the venue, the property owners get a 20% revenue boost.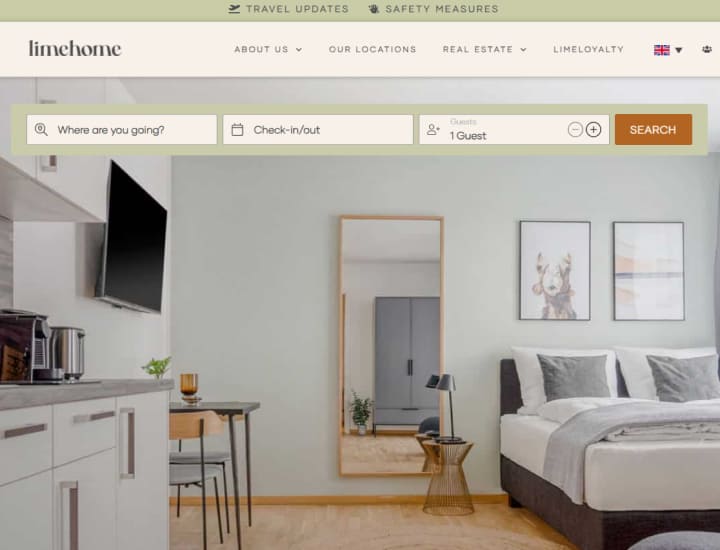 Details:
Funding amount: € 36,000,000
Number of funding rounds: 3
Limehome revamps commercial buildings converting them into cozy deluxe apartments equipped in accordance with business and leisure tourists' needs. The company offers spacious studios and suites to stay at in 90+ locations across Europe. The customers can book an overnight stay as well as longer periods (like a month) at a discounted price. The apartment management is done via the web platform that automates the entire operational routine of a hotel, such as pricing and distribution, booking, check-in, customer service, cleaning, checkout and invoicing.
The guest experience is entirely digitized too, starting with contactless check-in and apartment entry system to check-out with automated invoicing.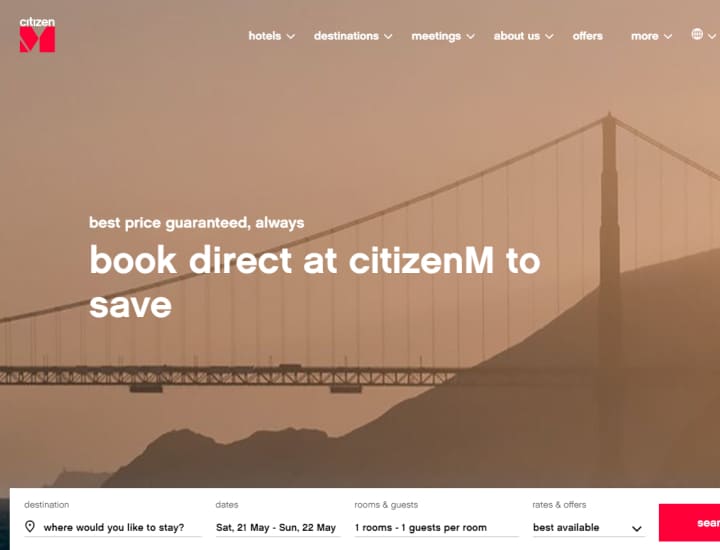 Details:
Funding amount: € 750,000,000
Number of funding rounds: 1
CitizenM is a next-generation type of hotel catering to the needs of modern travelers. They win the customers with the affordable luxury of their lodgings that are found in Europe, Asia Pacific and North America. The hotel is completely digitized and capitalizes on smart technologies and contactless guest experience. It heavily relies on technology, enabling digital check-in and checkout, unlocking the doors with the smart device, using the app to order food and beverages, arrange room housekeeping and customizing room atmosphere.
The business model of the company is oriented at maximizing sustainability and social footprint in each of the regions they operate. Such a unique market position gives them a huge competitive edge and translates into premium ROI.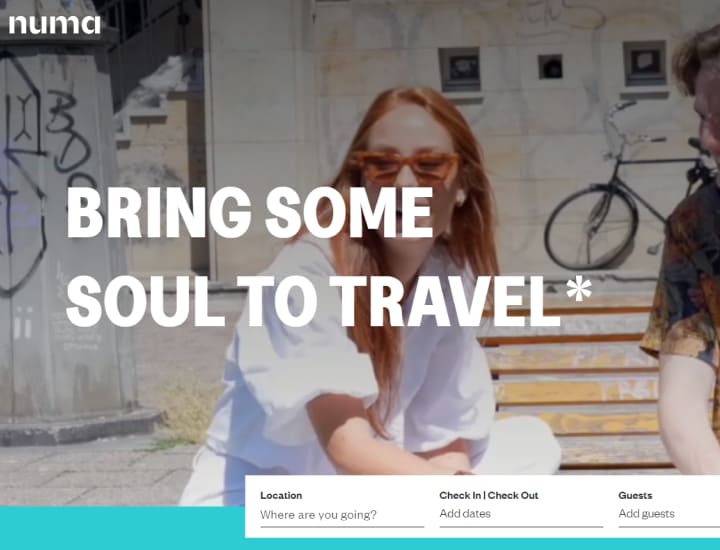 Details:
Funding amount: € 25,000,000
Number of funding rounds: 2
Numa Group (former COSI Group) is a top-rank digital hotel operator and technology developer on the European hospitality market. With more than 2,500 units to offer, it operates in 30 major European cities. The company leverages cooperation with investors, property owners, developers and hotel operators to deliver impressive financial results through creating cutting-edge design hotels that meet the needs of modern travelers. Besides offering top-notch guest experience, Numa takes advantage of their in-house technology suite. Around 80% of the company's operational processes, including yield management, distribution and internal operating systems, are technology-enabled, which allows the company to scale in a fast and cost-efficient way. Technology gave Numa immense advantage during the pandemic, enabling them to achieve a 500% revenue growth together with 85% booking occupancy, which is 230% above market average across Europe.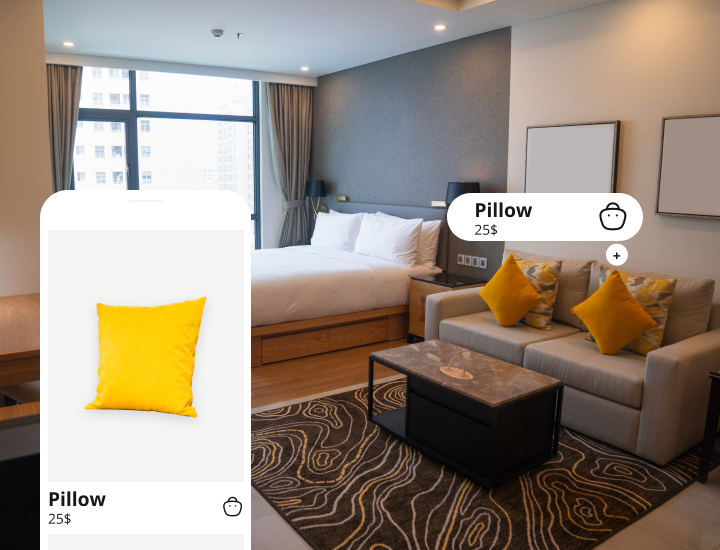 A 'Hotel as a Shop' Concept
Glimpse, together with The Host Co., LiBi, and Minoan, is pioneering in the ancillary sales in the hospitality sector. The companies tie short-term rental lodgings and different kinds of manufactures to promote product placements that actually drive sales. Partnering with such a start-up enables showcasing various items, like furnishing, bedding, decor, souvenirs, etc. in their natural environment in the hotel room, hall or venue premises. Whatever catches the guest's eye is available for purchase, with the start-up taking on responsibility for the entire cycle of logistics.
The above business model serves as a blueprint for hotels and short-term rentals to develop their retail line and increase ancillary-driven revenue.
All of the companies offer a marketplace as a part of the lodging web service that allows the guests to buy the products surrounding them across the venue.
The business scheme boasts a number of advantages for hoteliers:
ancillary revenue through commission on each sale;
a retail solution with no risk and upfront costs;
a chance of showcasing local brands;
convenience, as the marketplace is easily accessed 24/7 via QR code;
data accessibility – details on the guests buying preferences: what, where and how they purchase.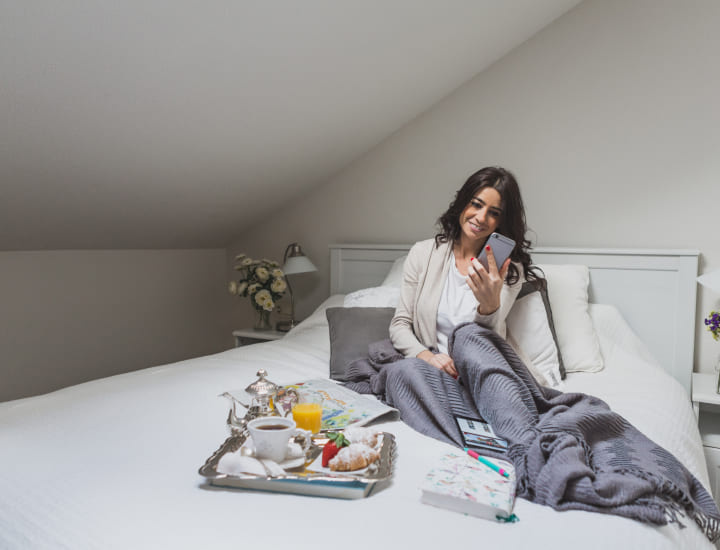 Technology-Driven Hospitality Business Models Succeed
At present, emerging and established hospitality start-ups view technology as a major business driver and funnel solid investments into IT solutions. Going digital optimizes all critical business processes, brings costs down and increases revenue. Let's have a look at must-have technology for hotels that helps them both save and make money.
Migration to cloud boosts efficiency of internal operations at minimal costs. It performs 2 major functions:
Cuts costs. Cloud substitutes numerous traditional systems and allows the hoteliers to pay only for the cloud storage the hotel uses. Moreover, with cloud data storage, the hoteliers don't have to invest in software, which also lowers energy costs.
Increases speed, efficiency and the level of guest satisfaction. Cloud-based PMS presents efficient management opportunities for the hotel staff due to automatization of all key processes. It also gives the hotels the opportunity to add various services that enhance guest convenience and satisfaction, like direct booking engine and getting device-enabled services.
Going contactless
The need for contactless experience arose during the pandemic and has become the staple in the hospitality sector. Now, the guests expect lightning-fast check-in and check-out, unlocking the doors with the phone, convenience enabled by motion sensors, controlling room appliances with the help of voice, using the virtual concierge for information and ordering services from any place and the possibility of instant messaging to the hotel staff.
Integrating AI and IoT in hospitality
AI-powered service automation helps hotels to excel at service excellence and gives the staff more time to concentrate on other tasks.
The functionality of an AI virtual concierge and a website chatbot boils down to fast and seamless interacting with guests to provide information and services.
Personalization opportunities
The synergy of IoT, sensors, and Machine Learning empowers hotels to identify the trends, create customized/ personalized offers that meet the lifestyle choices of each customer and take their venue experience to the next level.
Occupancy and rate optimization
Artificial intelligence analyzes multiple data sources and produces reports on the trends and tendencies in hotel occupancy. Data intelligence allows hotels to fine-tune their pricing strategy depending on the demand/ supply patterns on the market.
Leveraging artificial intelligence, the hoteliers can outpace their competitors due to comprehensive analysis and data-driven decisions as for the future direction of development.
Online reputation management
Service excellence and reputation lie at the core of the hospitality industry. Technology enables hotels to spot and manage the online feedback given by customers on various sites. This function keeps the hoteliers aware of the brand image and customer loyalty and provides the means for service gaps identification and subsequent improvement.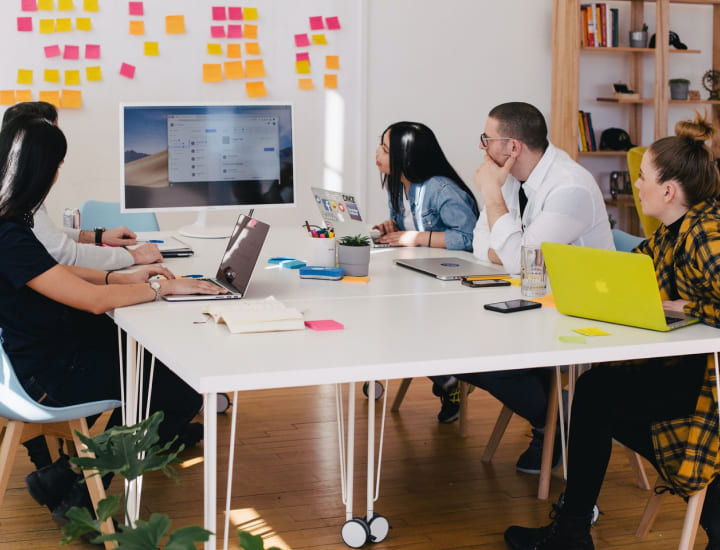 How can BandaPixels Help you Bring your Business Idea to Life?
Banda Pixels is an RND company that helps businesses achieve more with technology. We deliver robust technology solutions fine-tuned to the mission-critical needs of our customers. A highly competitive pricing policy allows our partners to get fast returns on their investments in IT.
The portfolio of the company comprises a lot of successfully fulfilled projects in the hotel industry.
BandaPixels excels at developing web services of different complexity levels that satisfy the hoteliers' needs with automation and artificial intelligence.
Don't hesitate to contact us and discuss how to enhance your business progress with technology.
by Vlada Hladyr
We are here to help, around the clock, every day.
Related articles
Last articles
Fill out the form and receive the book by email
Error: Contact form not found.