Technology Solutions to Boost Productivity at Each Construction Stage
Trends in the real estate sector and digital solutions for construction businesses.
You are probably aware of the fact that in the world of real estate development, there is no room for mistakes. Developers simply can't afford to start a project without proper research into the market needs. So, let's have a look at the trends in the real estate industry that shape the customer demand for property.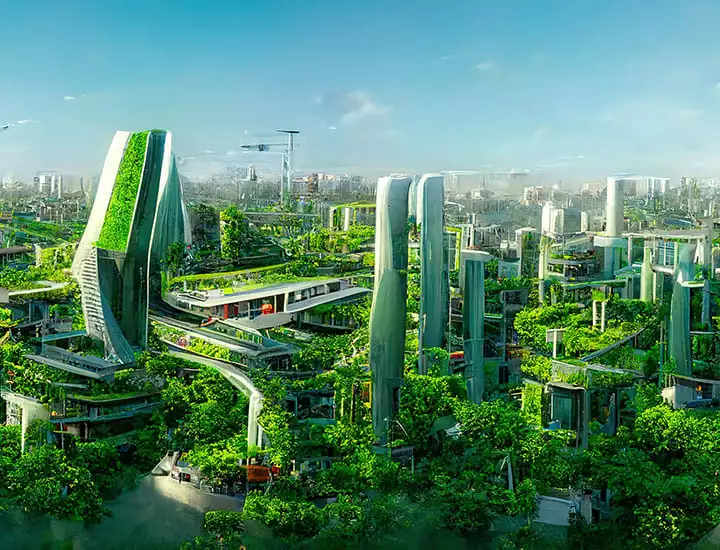 Green Buildings and Sustainability are on the Rise
The popularity of "Green" building activity is going up, reflecting the change in regulatory standards and customers' preferences gravitating towards sustainable property with an emphasis on tenants' health. From a user perspective, sustainability is one of the main reasons for introducing smart technologies in the building. In the last few years, the concept of "green premium" has been gaining popularity in the real estate sector. It reflects the phenomenon when companies choose to rent or buy property with sustainability certification despite higher price/rent. According to the research by Dalton and Fuerst, green real estate businesses/ landlords enjoy a rent advantage of 6.0% and a sales advantage of 7.6%.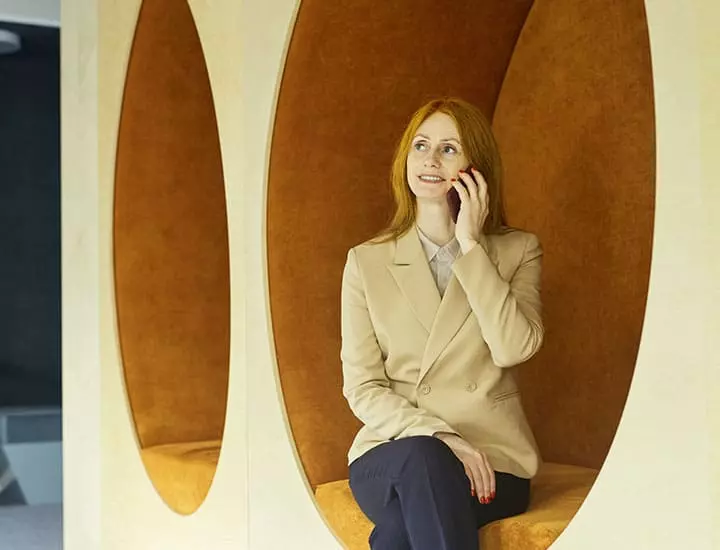 Use of Amenities to Attract Customers
Smart buildings are not the same. When developers act according to the rule: the more technology, the better, it leads to the fact that technology available in the building remains underutilized throughout the building lifecycle. Therefore, it is essential to understand what features tenants value in the smart building to attract more customers.
Let's have a look at how work is organized in the post-pandemic world and at tenants' expectations from the work/office environment.
Hybrid way of working (combination of working on-site and from home) that gained its popularity after the pandemic brought the concept of hotelization of commercial real estate. Office is now seen as a place for interaction and generating ideas that requires flexibility and enhanced comfort. This creates demand for an attractive working environment.
At present, all players of the real estate segment: owners, landlords and builders emphasize amenities to attract new tenants. Typical property staples like a gym and parking are very unlikely to add any value to the offer, so more unique amenities are being advertised. The amenities that can add value in the customers' eyes are not only movie theaters, rooftop gardens, living walls and retail outlets, but also smart technology.
The least expectations include being able to monitor and manage space occupancy and energy consumption.
Besides sustainability, companies value building features that support the aspects of "S" (social) and the "G" (governance), such as monitoring and optimization of workplace conditions – air quality, lighting, temperature, etc.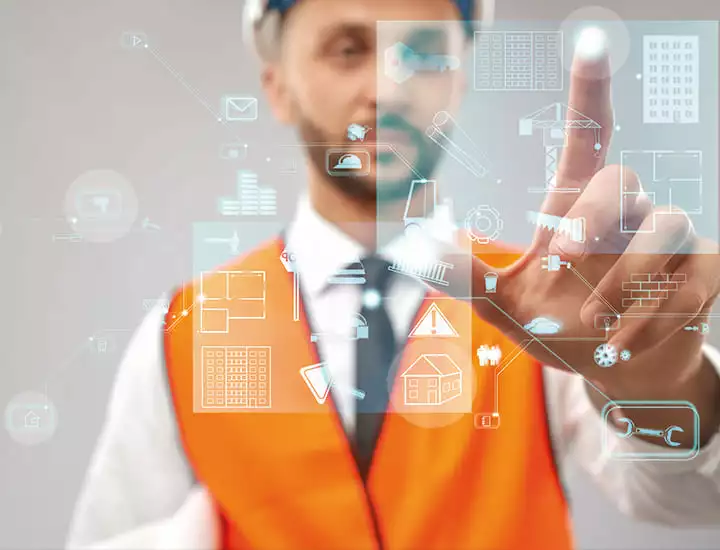 Smart Building Readiness
The optimization of operating costs through more intelligent and data-driven operations is often quoted as an important value proposition of smart buildings.
Corporates are demanding a certain "smart building readiness" – an IoT-ready building infrastructure and open system interfaces for an easy further technology integration. This will enable them to upgrade certain smart building features (e.g. preventive/ predictive maintenance, cleaning on demand) in the future and drive smart and future-oriented facility management models.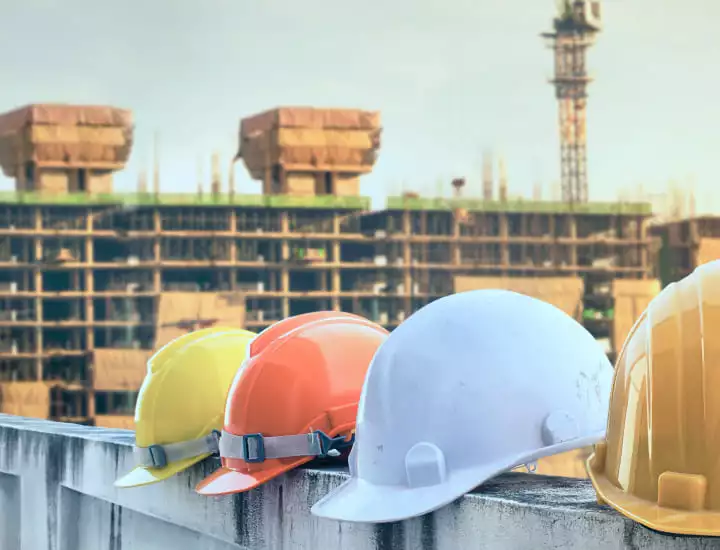 Is the Construction Sector Still Lagging Behind?
With global construction-related spendings accounting for $10 trillion (13% of GDP) per year and employing 7% of the global workforce, the construction industry makes up one of the biggest sectors of the global economy. Nevertheless, it has been showing a low productivity level in comparison with other sectors, which can be explained by an insignificant degree of transformation and technology adoption.
Average labor-productivity growth in the construction industry across the globe was standing at 1% during the last 20 years, whereas the growth of global economy and manufacturing totalled 2.8% and 3.6% respectively.
Nevertheless, the future of the global construction industry looks good with opportunities in residential and non-residential real estate, as well as infrastructure. The global construction industry is expected to reach an estimated $10.5 trillion by 2023, and it is forecast to grow at a CAGR of 4.2% from 2018 to 2023.
Apparently, the construction sector is going through a transformation period, affecting a lot of aspects of the industry. The table below breaks down the current changes taking place in the construction.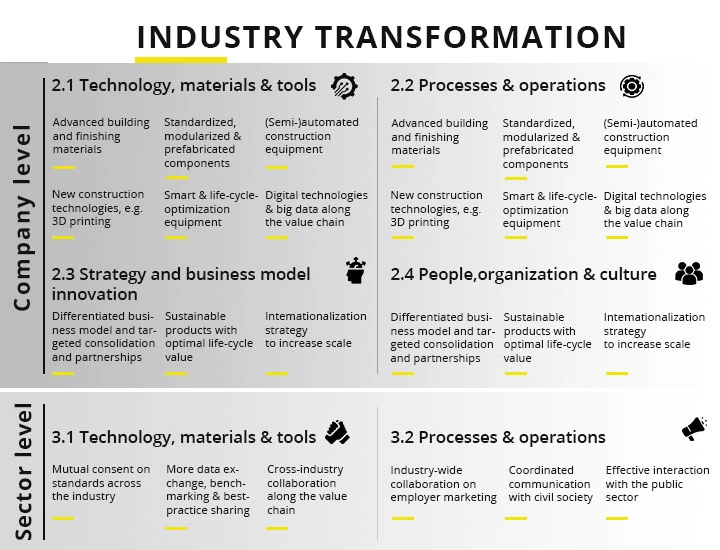 The industry landscape is undergoing changes due to many reasons, along with the fact that construction companies, contractors and participants across the value chain get aware of the advantages of connected construction technologies and apply them into their operation. The essential benefit of these technologies is that they combine all the assets and people involved as well as processes and job sites in one platform. In such a way, everyone and everything works smarter with a minimum downtime , asset utilization and efficiency are maximized, and much greater visibility into operations is provided. These technologies comprise building information management (BIM), digital supply networks, digital twins, predictive maintenance, prefabrication and modular construction, asset tracking, autonomous drones, and many others.
Major Issues Arising at Each Stage of Construction
Construction is a complex process that comprises several stages: project vision development, design, calculation, construction implementation, closeout, and construction management.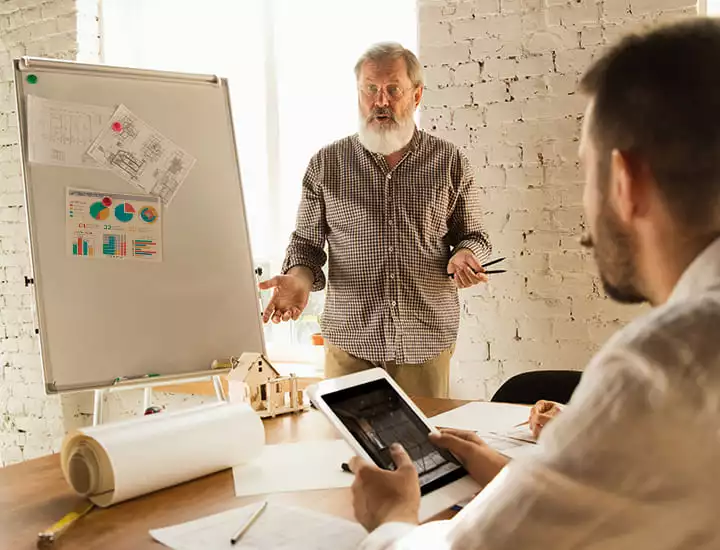 Lack of connectivity among the project participants
The construction industry is one of the most highly regulated and fragmented industries in the world, where almost every construction project is a result of collaboration among a large number of participants from various professional spheres. The life cycle of each construction project is influenced by a range of specialists of different qualifications and competencies: budgeting, architecture, structures, estimates, procurement, control and operation. And each participant in the construction process has his own section of data, for which he/she is responsible.
Virtually every stage involves a lot of information sharing among the project participants. The biggest issue here is that different parties involved in the construction use technology that doesn't synchronize, and rely on old methods of sharing data, mainly spreadsheets, which results in errors, waste of time and additional costs.
During the construction implementation phase,the major stumbling block is conducting complete evaluation of the project advancement in real time and tracking the effect of the certain decision implemented. Such an approach translates into dealing with problems instead of predicting and avoiding them, which entangles additional costs and time loss.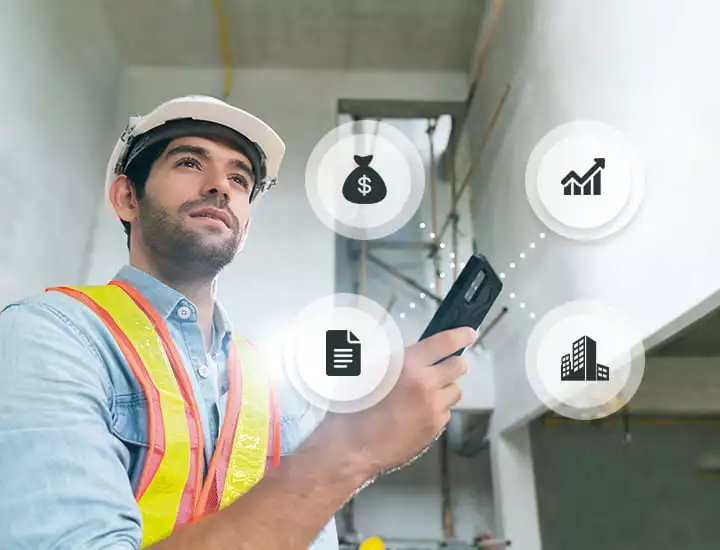 Necessity to install numerous applications
A critical drawback of the construction workflow is the necessity to use numerous applications. A prevalent part (92%) of the construction workforce report using a smartphone for work. As construction is a long and complicated process, workers turn to technology to perform certain assignments. The major difficulty here is that construction applications are very narrow in their functionality and aimed at solving very specific tasks. Thus, on average, 63% of employees work with 3 to 6 applications at the same time, while 22% admit using more than 6.
Applying several applications leads to one more workflow discrepancy that is transferring data among these applications, as not all of them integrate with each other. According to 2020 Construction Technology Report, only 5% of survey participants confirmed full integration among apps used. Others have to rely on different methods of transferring data, suffering such inconveniences as double work, waste of time and data loss.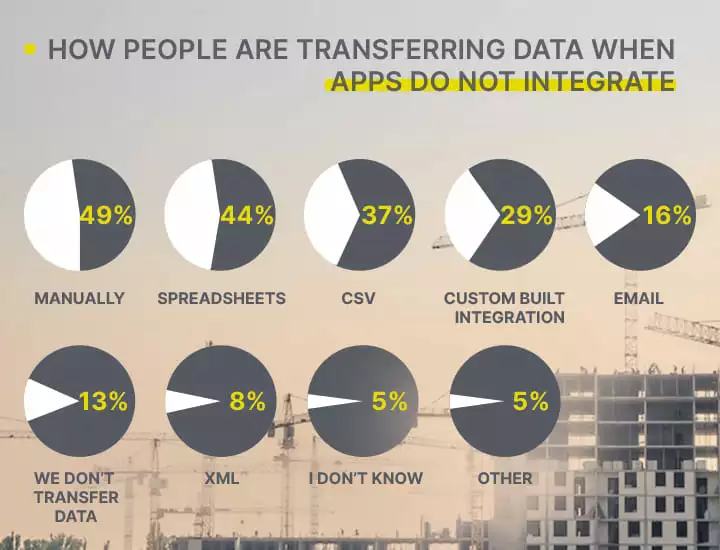 Construction Technology
In fact, a large number of technologies that increase productivity and safety as well as better decision-making in the construction industry are already available. In addition, new technologies are constantly being developed. These include drones, robotics, 3D printing, predictive analytics, artificial intelligence, building information modelling (BIM), the use of sensors (Internet of Things), digital twinning (mapping a project and making changes on a screen), wireless monitoring and augmented reality. Project management tools are leveraged to monitor supply chains and manage workflows – the processes that used to be managed by supervisors with the help of pencils, notebooks and graph paper.
Construction technology simplifies planning, scheduling, building, resources and reporting associated with the construction process. It streamlines the essential process, adds to the productivity and ensures sticking to a tight schedule and budget.
It gives managers a hand in controlling each phase of their projects, as it combines separate stages and automates routines to increase efficiencies. A construction project management tool also keeps stakeholders updated by sharing data-rich reports.
Because of the many documents related to any construction project, file storage and management of those files is also one of the key features of construction project management software. Having real-time data to foster collaboration, plan, schedule and manage resources is also an essential feature.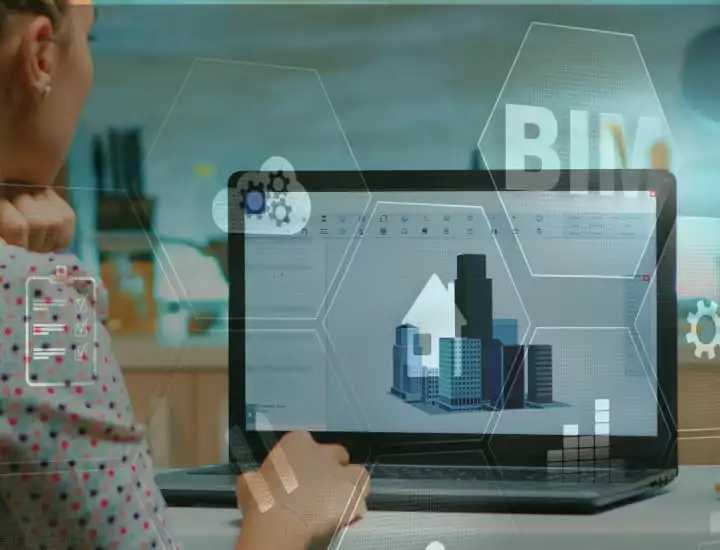 Building information modeling
BIM is 3D design software for digital simulation of what will be built. But it doesn't end there: it doesn't just create a visually appealing 3D model of the building – it creates multiple layers of metadata and displays them as part of a collaborative workflow. It fixes things the way paper can't. Using BIM provides space for better collaboration, because each person and area of ​​knowledge can add their parts to the same model, rather than splitting them into multiple versions of 2D drawings on paper. Thus, the model evolves as people contribute, optimizing the process and increasing efficiency. BIM also helps solve problems during the design and planning stages of a project by automating conflict detection and providing a more complete picture of the project.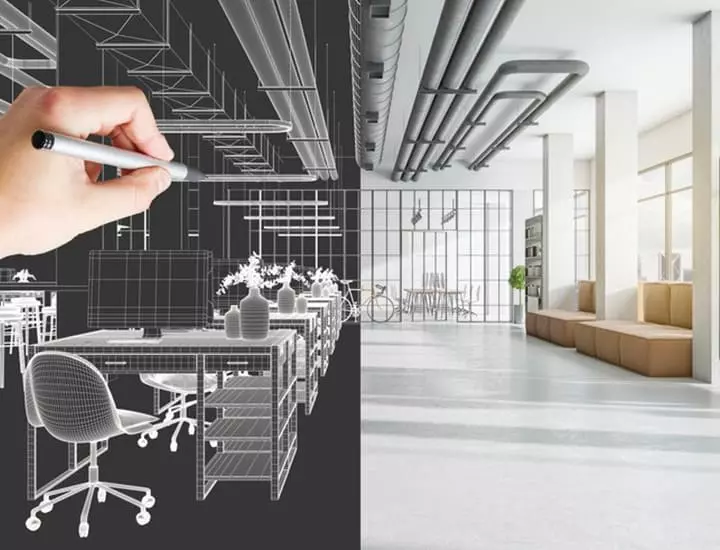 Virtual reality
Virtual reality technology is often used in conjunction with BIM to help better understand complex projects. This will give a team or client an even more realistic idea of what the project will look like after it is completed. A better understanding of the project before it begins makes it possible to avoid major changes and costly alterations after the start of the construction. Besides, it can be heavily used by the sales team to give clients visualizations of their future home/ office.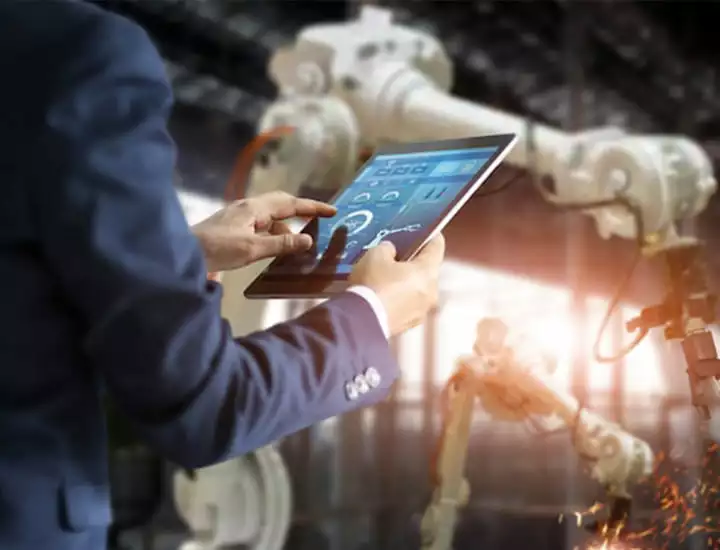 Internet of Things (IoT) + Artificial Intelligence
Site monitoring. With the special sensors, it is easy to monitor the metrics critical for quality construction processes. These include essential environmental metrics, such as temperature, humidity, carbon monoxide, voc's, particulates, noise, light and pressure.
Creating a construction site map in real time: construction managers can leverage data from various on-site sensors to monitor workers and machines in real time. This will show the location of workers on the site and what is being done at the moment.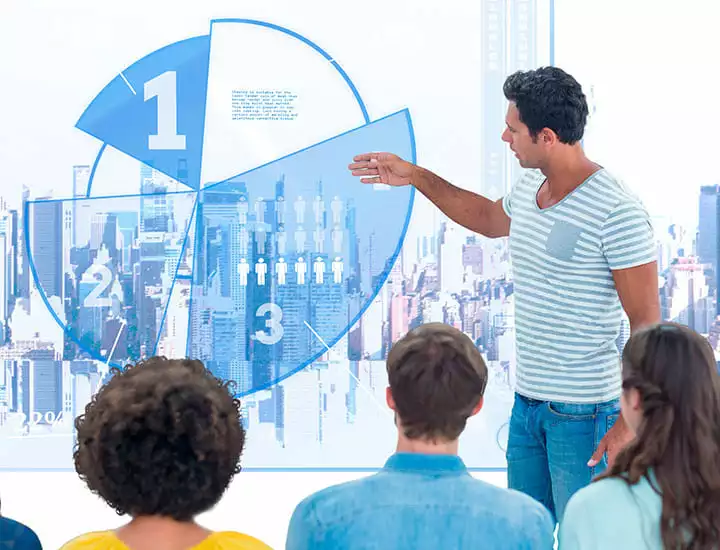 Big data
"Big data" refers to any large or complex set of information that requires advanced analytics systems to process and manage. This information can come from multiple structured or unstructured sources, like cameras, sensors, mobile devices and log files.
Thanks to advances in analytics technology, big data can now benefit project teams involved in the construction process. Analytics tools compile information from past and current construction projects to help teams factor in potential delays and map out the overall project timeline.
Big data tools also allow for more accurate cost estimates on materials, labor and machinery, and reduce the risk of going over budget in later stages of the construction process.
35% of costs are accounted for by material waste and remedial work.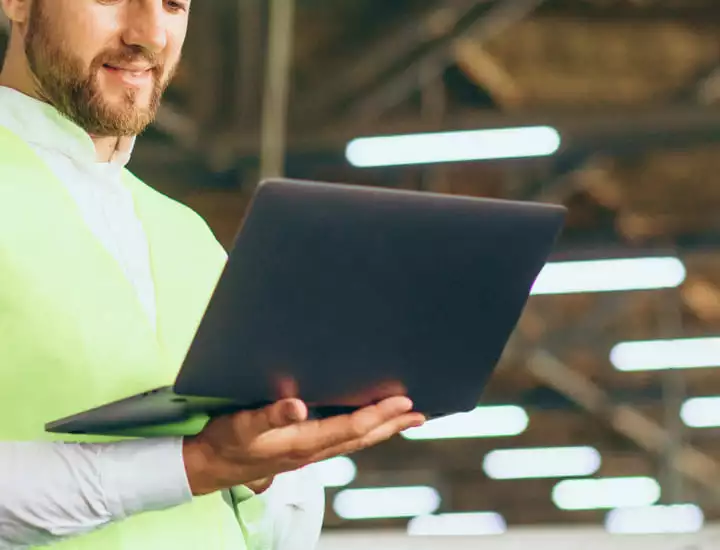 How do Construction Companies Leverage Technology?
To make the most of the above technological advantages, real estate development companies don't have to install numerous applications and figure out how to integrate them to ensure a cohesive workflow. The most efficient way is to get a web application developed according to the needs and requirements of your company/business. On-site productivity can be increased by as much as 50% by implementing a cloud-based control system that rapidly assembles accurate data in near real time that is both historical and predictive (for example, using plan conformance and other variability and inventory metrics). Wondering how? We would be happy to talk to you about that. Click here to get an insight.
At BandaPixels, we understand our customers' business goals and capitalize on them in our digital solutions. We follow the best IT practices to develop the web service that addresses the pain points of your construction business and makes the construction process connected, saving you time and money.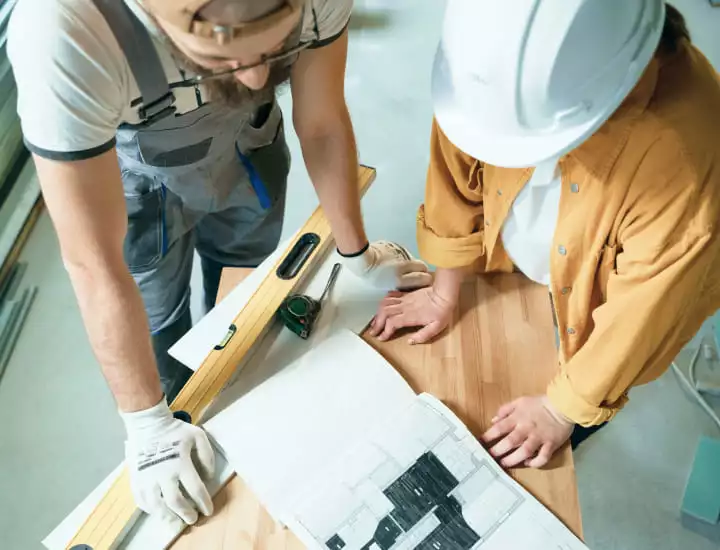 With a custom web service, you can get the following functional advantages:
One cloud-based platform enables information storage and easy access for project participants from anywhere.
Easy document uploading and digitization. The web service allows the users to upload invoices and other types of data, digitize it and organize for efficient use and analysis.
Transparent budget/ cost management, as essential budget data are organized and at hand. Besides, the service enables fast and easy logistics costs calculations. Filling in the data like distance, cost per mile/km and material unit cost, it is easy to identify the most cost- and time-efficient logistics for materials.
Precise construction scheduling. The solution enables a smooth day-to-day execution of the construction plan. With technology, it is easy to plan, distribute and schedule assignments and daily tasks in various ways – Kanban priority, Gantt chart and calendar view. Depending on the project phase, you can prioritize planning on the due-date or importance basis.
Accurate progress tracking enables viewing the progress and completion status of each assigned task from one place on any device. The reporting module allows you to automatically generate production reports, keep track of all the work done and stay organized.
With virtual and augmented reality, it's possible to visualize the end-result of the project prior to construction.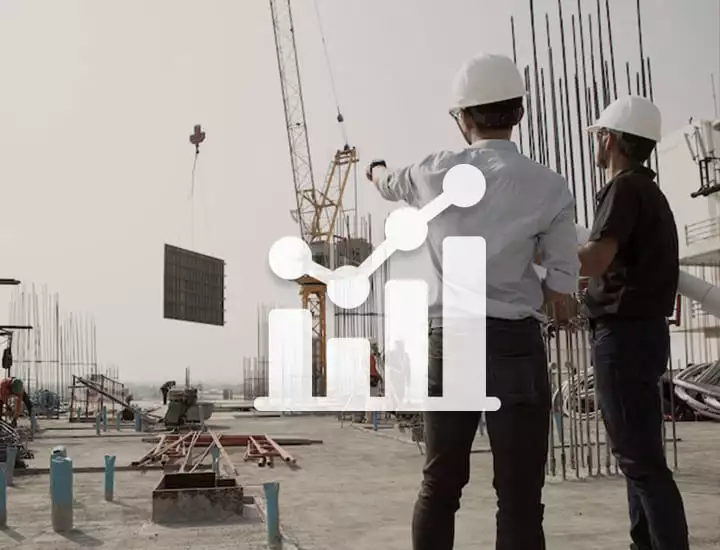 With the custom solution for your business, you will get a streamlined and connected process of construction at each of its stages. Every participant or team involved will stay informed with a centralized place for data storage and exchange. If the teams are located in different countries, the language won't become an issue, as each participant will be able to view tasks in their native language. The service will definitely be a game changer for everybody who is involved at the work at the site. Just imagine, no more paperwork ever. Just a device of your choice and all the reports, dashboards and everything you need becomes available in a few clicks. Besides, automated monitoring and controlling saves you lots of time and money. Make sure that all the construction activities were performed correctly and under optimal conditions. If not, identify the errors easily and make timely corrections. If you would like to discuss how technology can be useful for you, your people and company in performing daily assignments effectively, please contact us in any convenient way.
After the construction process is finished, technology can help you, a property owner and/or a landlord, to comply with industry trends and requirements and create value for prospective tenants that will translate into increased revenue. In particular, introducing building automation and turning your property into a smart one is a win-win situation for you and your customers. Click here to get more insight.
by Vlada Hladyr
We are here to help, around the clock, every day.
Related articles
Last articles
Fill out the form and receive the book by email
Error: Contact form not found.